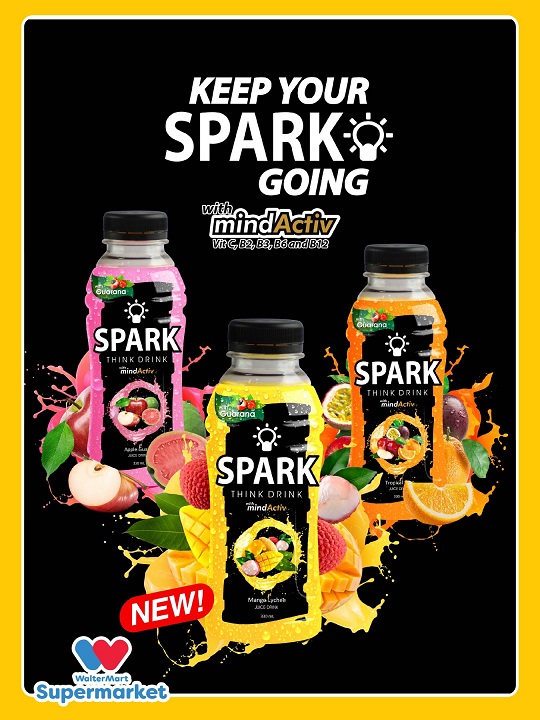 Spark Think Drink With Mindactiv by Multirich Foods Corporation is available at WalterMart Supermarket in the Philippines. The range comprises Tropical Fruit Mix Flavour, Mango Lychee and Apple Guava.
Spark Think Drink is a delicious blend of natural juice and Mindactiv vitamins such as vitamin B complex and C vitamins, which help in energy metabolism of food as well as guarana to boost mental alertness.
The beverage delivers mental alertness using the healthier-for-you juice drink category.