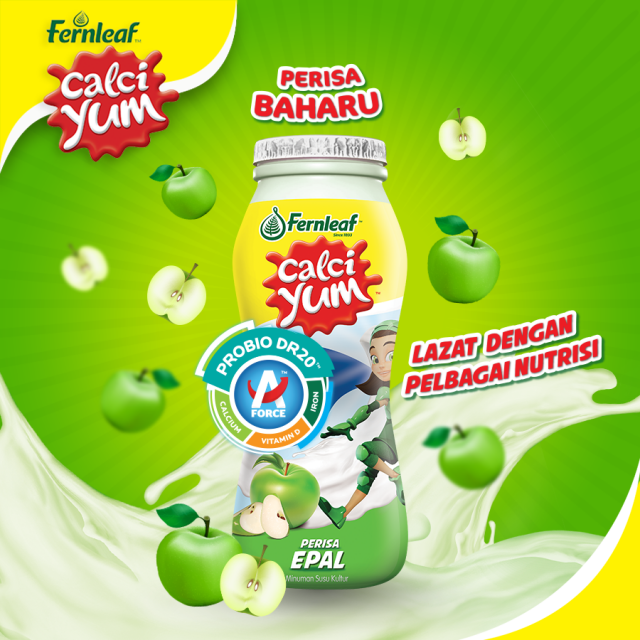 Fonterra has added a new apple flavour to its Fernleaf CalciYum cultured milk drink in Malaysia. The other flavours include plain, orange and grape. CalciYum or Calci Yum comes with calcium, Vitamin D and Probio DR20 to provide strong bones and a good intestinal environment for nutrient absorption.
Malaysia is Fonterra's biggest market in Southeast Asia for consumer and food brands. The company is enjoying double-digit growth in terms of both value and volume, said Jose Miguel Porraz-Lando, managing director Fonterra Brands Malaysia and Singapore, in an interview with The New Zealand Herald in January 2017.
Fonterra supplies to over 5,000 food and beverage establishments in Malaysia through its Anchor Food Professionals range.
In May 2017, Fonterra re-opened its milk powder production plant in Malaysia following an NZD 7 million upgrade "to boost manufacturing efficiencies and ensure it continues to meet world class health and safety, and food safety and quality standards," according to the press release.
The Susumas factory can now blend and pack around 30,000 metric tonnes of milk powder products a year.