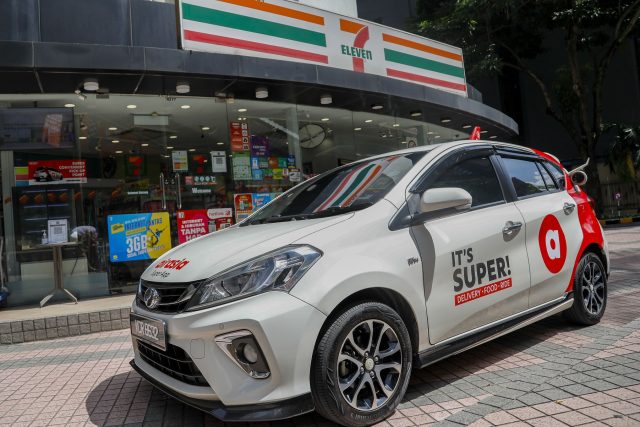 KUALA LUMPUR, 28 February 2022 – 7-Eleven, Malaysia's largest convenience store chain, is collaborating with the travel and lifestyle platform for everyone, airasia Super App, to introduce a partnership that benefits passengers, delivery partners and drivers of airasia ride, airasia xpress, airasia food and airasia grocer.
Through this partnership, passengers of the fastest growing e-hailing provider by airasia Super App, airasia ride will be able to select one of the more than 1,800 7-Eleven stores across Malaysia as their preferred pick-up point when they book their next ride. While waiting for their rides to pick them up, passengers can also purchase any 7-Eleven coffee at RM1 off (except at 7 Café). New airasia ride passengers can also find a special discount code at the bottom of their 7-Eleven receipts to be used for their first ride on airasia ride.
In celebration of the partnership, drivers and riders of airasia ride, airasia xpress, airasia food and airasia grocer will also be rewarded with a total of 711 cups of free coffee that will be redeemable at any 7-Eleven outlets on 28 February. For three months starting 28 February, drivers and delivery partners can also pick up a coffee at a special discounted price.
Amanda Woo, CEO of airasia Super App said, "We are proud to partner with 7-Eleven to offer great deals for our customers and especially our delivery partners and drivers. Serving the underserved underpins the airasia brand, and we are always looking for innovative collaborations and partners to reward our dedicated drivers and delivery partners with more benefits. We feel that this mutually beneficial partnership with 7-Eleven will not only satisfy our drivers, delivery partners, and passengers, but also drive more traffic to 7-Eleven outlets across the country.
"We hope that our drivers and delivery partners will take advantage of this initiative to enjoy refreshments at 7-Eleven and be at their physical peak at all times. Making sure they stay happy and stress-free has always been one of our top priorities as we treat them not as employees but as valued partners. We encourage high spirited individuals who are looking to start a new journey with us as a driver or delivery partner with airasia Super App, or to receive a side income opportunity with our delivery and e-hailing services, to reach out to us as well."
Those interested to join the airasia ride Allstars family may sign up by downloading the airasia ride driver app or visit this page to register. Individuals who are interested to be a part of the airasia delivery team can sign up via this page here.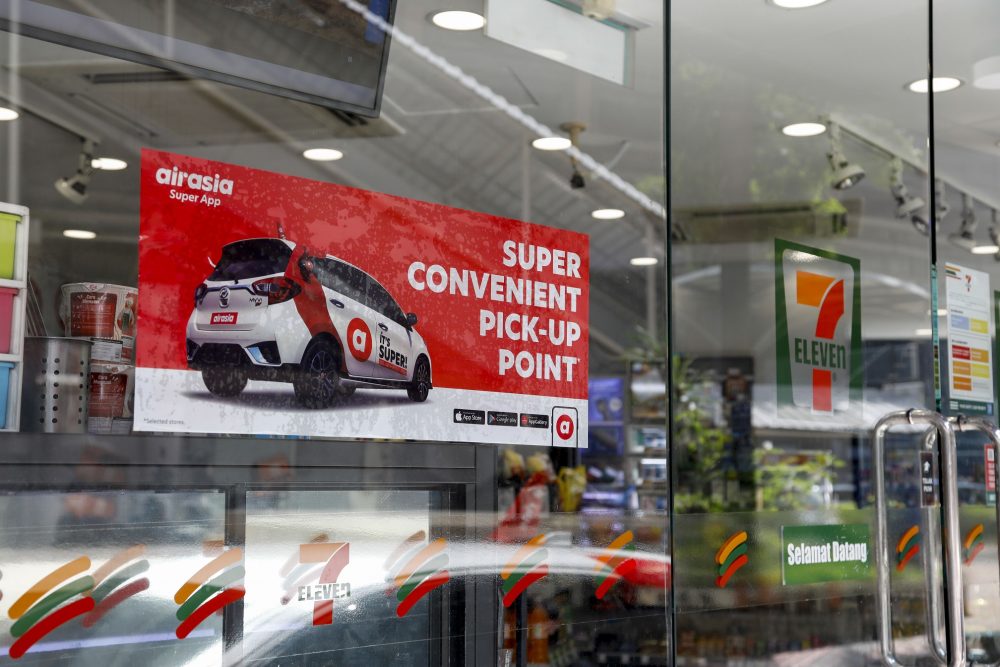 Sharing the same sentiment, Chin Hor Wai, 7-Eleven Malaysia's General Manager of Marketing said: "By partnering with airasia Super App, we strive to provide further convenience as airasia ride passengers are now able to choose selected 7-Eleven stores across Malaysia as their preferred pick-up point. We are particularly excited about the breadth and depth of this partnership with airasia ride as it reinforces our position as the undisputed leading standalone convenience retailer in providing the best and ultimate convenience experience for our customers as well as airasia passengers alike."
"Through this unprecedented collaboration, we aim to work towards making things convenient for both our customers and airasia ride passengers as we live up to our motto of Always There For You," added Chin.
airasia ride drivers will also have the added advantage of leveraging one of the strongest airline brands in Asia, to better serve customers travelling to and from the airport. Guests on AirAsia flights now have the option of booking their rides upon purchasing their flights, allowing drivers to secure more jobs in advance and can plan their trips more efficiently and productively. They will also have real-time information on passenger arrivals, enabling drivers to have better time management by reducing waiting time, resulting in the ability to make more trips, and earn more.
On top of that, drivers take 85% of the net fares (excluding toll charges), higher than other e-hailing providers in the market, making it a viable part-time job option and side income opportunity. Fares on airasia ride are set based on fair pricing, which takes into consideration what our guests can afford while still compensating for any extra travel time caused by heavy traffic.
More promotions and special offers for airasia ride will be available soon, so stay up to date by following @airasiasuperapp on Instagram.