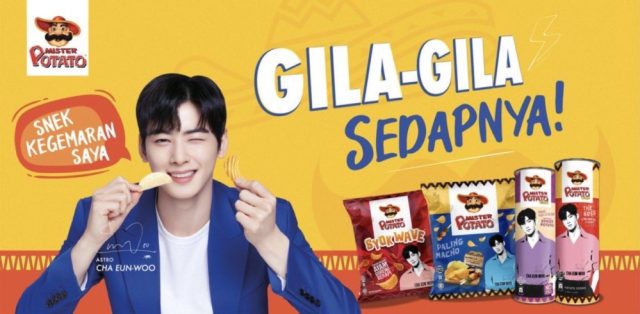 The Mister Potato's Cha Eun-woo edition is now available for purchase at KK Super Mart, 99 Speedmart and other retailers. The South Korean singer Cha Eun-woo is now the face of Mister Potato.
By collaborating with South Korean celebrity, MAMEE-Double Decker, the maker of Mister Potato, hopes to reach out to the huge fan base of Cha Eun-woo who is a well-known singer, actor, and member of the idol group 'ASTRO'. Cha Eun-woo is also popular in the Philippines and Indonesia, which are major export markets for Mamee.
Click here to purchase Mamee and Mister Potato's products on Shopee.