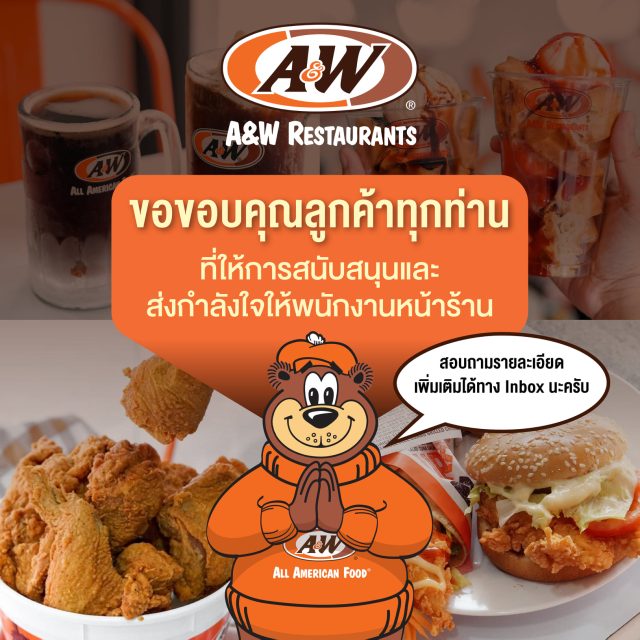 Global Consumer Plc (Glocon) is shutting down its A&W outlets in Thailand as a result of losses and the impact of the COVID-19 pandemic. All 24 A&W restaurants in the country, mainly in shopping malls and petrol stations, will cease operation on 20 March 2022. A&W first entered Thailand with the opening of its first store in 1983.
A&W has adapted during the pandemic by launching food truck and even selling waffles in 7-Eleven. Despite the various initiatives to turnaround the business, the fast food chain continues to suffer from deepening losses in 2021.
Based on the accounts of NPP Food Incorporation, the operator of A&W fast food restaurants, revenue from sales is already in a decline, down 20% year-on-year in 2018, down 21% in 2019 and down 35% in 2020.
Meanwhile, competitors including new entrants like Taco Bell are marching on with store expansion during this period.