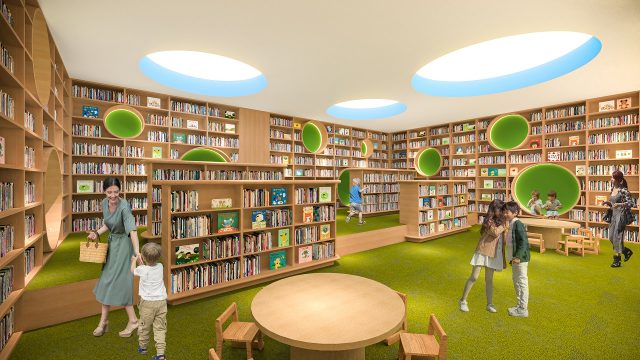 A little bookworms' haven to discover, explore and be entertained
Do you remember what it's like to immerse yourself in a book as a child? When would your imagination run free? Magical, captivating and thrilling. 
At Bukit Jalil TSUTAYA BOOKS , we believe that is what children's books can do. Each book brings with it a honeypot of stories to inspire, adventures to embark on, moments to cherish and lessons to learn. Wouldn't it be wonderful to see the world through the eyes of a child once again? 
Our soon-to-be open, Bukit Jalil TSUTAYA BOOKS will be home for over 20,000 children's book titles from over 10 genres including children's literature, cognitive development, picture books and art  books,encyclopedias, creative handicrafts and many more. Making Bukit Jalil TSUTAYA BOOKS' collection the largest kids edutainment section in any bookstore in Malaysia;  a place of discovery  for budding bibliophiles! 
The children's section features hand-selected titles for young readers (from toddlers to pre-teens) – vintage, old, rare, and collectible editions of children's classics, as well as contemporary chart-topping bestsellers.  Carrying more than just books – BUKIT JALIL TSUTAYA BOOKS will  display  board games, Montessori and developmental toys, a wider repertoire of stationery items and experiential gifts to intrigue a child's curious mind.  
When doors open to Bukit Jalil TSUTAYA BOOKS, the first TSUTAYA BOOKS in Malaysia (targeted for Q2 2022), the children's section will also be a center for storytelling sessions, hand puppet shows, art demonstrations and mascot visits. There will always be something to delight and captivate the youngest members of your family! 
Some coveted books and interactive products to explore include:
"Illustrated Stories from Shakespeare" by Usborne
This is a wonderful collection of six retellings of William Shakespeare's best-loved plays – a perfect mix of comedy, tragedy, magic and romance, retold for younger readers. It is full of colorful illustrations from the Usborne Young Reading Programme.
"Through the Looking-Glass and What Alice Found There" by Lewis Caroll
First published by Macmillan more than 150 years ago, Lewis Carroll's iconic stories about Alice have been loved and enjoyed by generations of children the world over.
This edition presents Lewis Carroll's complete text, with full-color illustrations from Costa Award- and Kate Greenaway Medal-winner Chris Riddell. 
Exploding Minions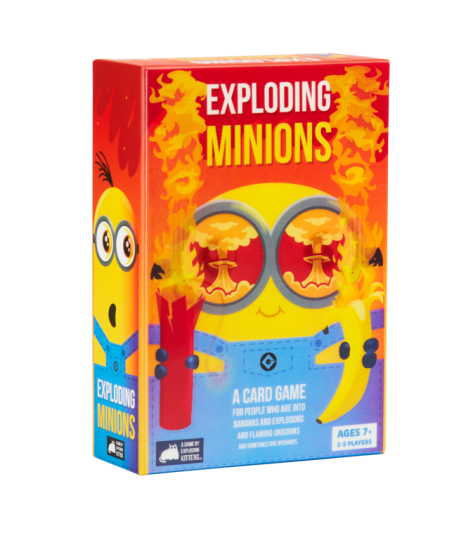 Exploding Minions mashes up the award winning card game with the worldwide hit Minions Franchise, featuring characters you know and love from the hit movie, Despicable Me.
Play the Minions-themed version of the award-winning card game, featuring new cards, illustrations, and banana-fueled hilarity
Created by Game Of The Year Award Winner, Exploding Kittens – The hit game that sold over 10 million copies worldwide, breaking records in kids games, adult games, and everything in between.
Tickets to Ride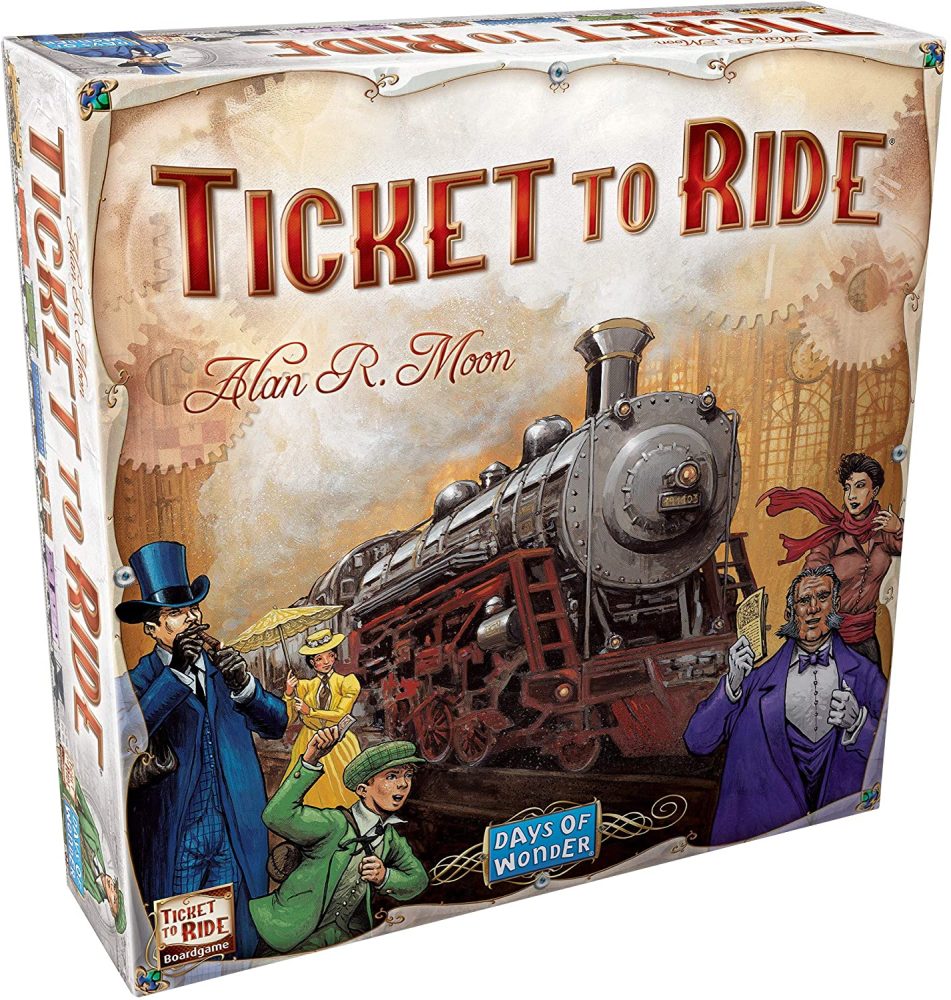 A delightful and classic family board game. In this railway adventure, you'll need to be the quickest to link up your cities and reach your destinations.
Players collect cards of various types of train cars that enable them to claim railway routes connecting cities throughout North America. The longer the routes, the more points they earn. Additional points come to those who can fulfill their Destination Tickets by connecting two distant cities, and to the player who builds the longest continuous railway. 
The cool thing is that many of the board games we played as children can do more for our kids than just ways of passing time together. 
Magical Tangram – Numbers & Alphabet by Panda Junior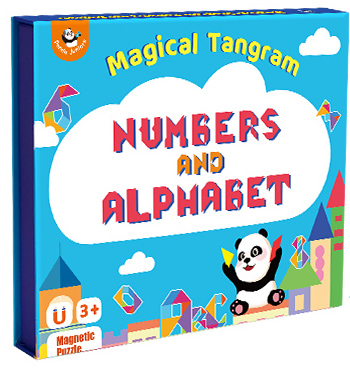 It's the classic educational Montessori and developmental toys for kids ages 3-8. It can build early shape, color and number recognition skills for developing hand-eye coordination and intellectual development, can inspire children's imagination as well as promote their physical and intellectual development.
Montessori education doesn't only have to take place in a classroom and encouraging sensory exploration is a key part of the Montessori philosophy. This toy is designed to help your child learn and expand their world through open-ended play. 
About BUKIT JALIL TSUTAYA BOOKS
TSUTAYA BOOKS is coming to Malaysia as a joint venture between Culture Convenience Club Co. Ltd. ("CCC") and Sojitz Corporation ("Sojitz") based on the country's projected growth for the future and the population's strong interest in lifestyle and culture. Malaysia has the third largest per capita GDP in the ASEAN region, with growth projected at 5.5% to 6.5% in 2022 – according to the Ministry of Finance in Malaysia. 
TSUTAYA BOOKS, founded by Muneaki Masuda opened its first store in Hirakata, Osaka in 1983 and successfully spread its wings across the globe with over 1,400 outlets and became Japan's largest rental chain brand distributing books, music, DVDs, and games.
Soon to be open, Bukit Jalil TSUTAYA BOOKSis the first store to be launched in any ASEAN country. Located in Pavilion Bukit Jalil, the bookstore  spans 31,000 sq ft and will carry more than 240,000 products to be discovered, including 100,000 books titles across all genres (in English, Japanese, Mandarin, and Bahasa Melayu).
Mr. Hideyuki Uemoto, CEO of TSUTAYA BOOKS Malaysia Sdn Bhd, aims to set a new standard in the bookstore landscape, providing guests with not only an array of books but also a lifestyle café, fine-art stationery, specialised merchandise, interior decorative items – encapsulating the brand philosophy of TSUTAYA BOOKS: "Cultivate Culture & Lifestyle".