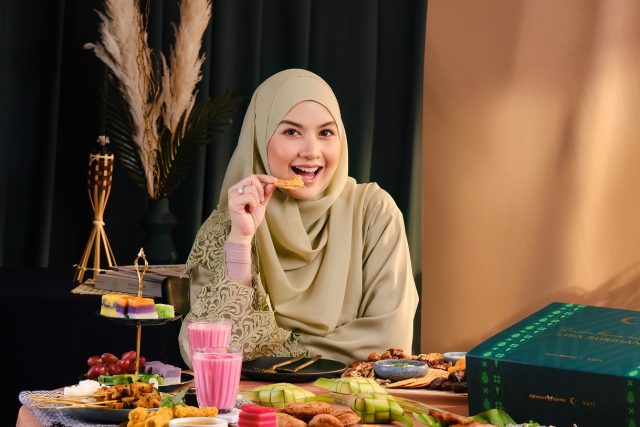 In conjunction with Ramadan this year, Signature Market and Lisa Surihani encourage consumers to share the love and create memories with Suri, an exclusively-curated gift bundle for all
Kuala Lumpur, 31 March 2022 — This Ramadan, Signature Market has teamed up with renowned Malaysian actress, Lisa Surihani launching a special, luxurious gift box — SURI Ramadan Platter — for consumers to enjoy during the holy month of fasting. Described as the perfect sharing platter, the SURI Ramadan Platter is made to be enjoyed with friends and families in the hopes of spreading more love and making memories with one another.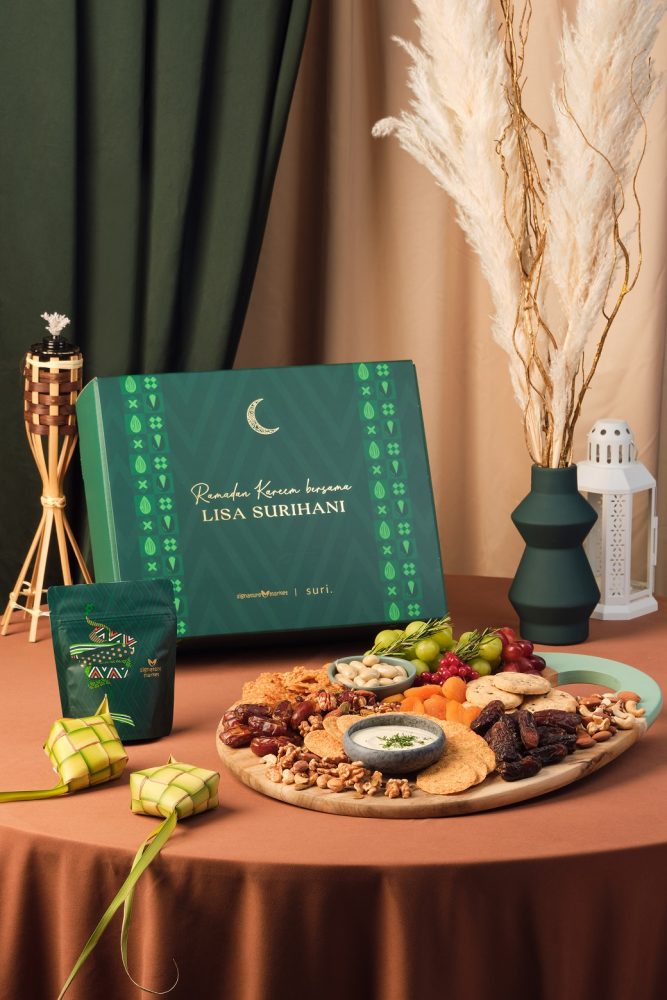 Exclusively curated and selected by Lisa Surihani, the gift box includes a variety of Signature Market's delicious, healthy bites that are perfect for guilt-free snacking especially during sahur or breaking fast. Along with many of the brand's famous treats, customers will also get to try Suri's favourite picks which include Tempeh Bites, Tangy Tomato Chickpea & Lentil Chips, Omega-3 Trail Mix, Mini Sun Dried Apricot  and more.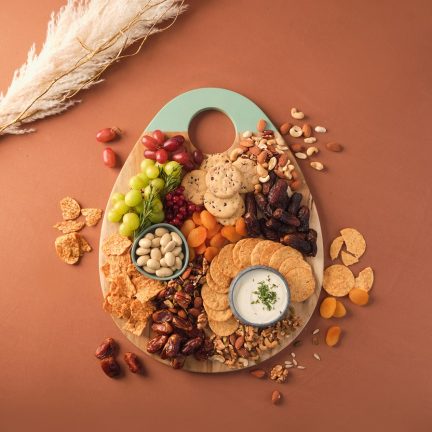 "As an advocate of positivity and practicing healthy habits for the mind and body, I'm proud to be able to work with a brand like Signature Market who shares the same belief. As we observe the fast, it's important that we keep healthy and energized which is why I'm glad to be able to share with the public this uniquely-curated gift box filled with snacks that are enjoyable for anyone, without having any sense of guilt. I hope consumers can enjoy and benefit from it whilst also gaining tons of energy and good nutrition during this holy month," said Lisa Surihani.
"At Signature Market, we're always about positivity and practicing healthy habits which is why we're thrilled that Lisa Surihani has partnered with us on this campaign as we share the same beliefs. We see families and friends come together every Ramadan season, which is why we came up with this "platter" – to truly offer our customers a way to bond and share their love with one another. We wanted the SURI Ramadan Platter to enable our customers to also celebrate the fasting month with all the extra nutrients needed to sustain the body throughout the day and allow them break their fast without feeling guilty," said Edwin Wang, CEO and Co-Founder of Signature Market.
Priced at RM109, the SURI Ramadan Platter is housed in a deep green box with simple checkered patterns to symbolize 'luxury in simplicity'. The messaging behind the phrase was inspired by Signature Market's and Suri's belief of luxury being as simple as the priceless time spent with loved ones, exemplifying the true essence of both the wholesome snacks and the Ramadan season.
Item
Description
Price (RM)
SURI Ramadan Platter
A perfect Ramadan platter with famous Signature Market healthy snacks such as:

●      Omega-3 Trail Mix (50g)

●      Tangy Tomato Chickpea & Lentil Chips (100g)

●      Khalas Dates (80g)

●      Classic Nut Mix (50g)

●      Tempeh Bites-Original (150g)

●      Low Carb Mix (50g)

●      Dark Chocolate Chip Butter Cookies (Gluten-Free) (180g)

●      Dried Mariami Dates Mini Pack (50g)

●      Vegan White Chocolate Almonds Mini Pack (70g)

●      Mini Sun Dried Apricot (200g)

For the well-loved Suri fans, the gift box also includes an exclusive greeting card with Lisa Surihani's Signature and best wishes.

RM109
For more information and updates, visit Signature Market on Instagram, Facebook, YouTube, or website.
Click here to purchase now from Signature Market official store on Shopee.
About Signature Market
Signature Market is the first online marketplace in Malaysia that focuses on natural and organic products. Signature Market believes healthy living starts with what you eat and use. Consisting of more than 700 organic and natural products, they take pride in sourcing only the best wholesome products we like and selling them at an affordable price. With a mission to empire and enhance the wellbeing of Southeast Asian communities, Signature Market believes a healthy lifestyle should be affordable & accessible to everyone. Learn more by visiting: https://www.signaturemarket.co/my/marketplace/ .