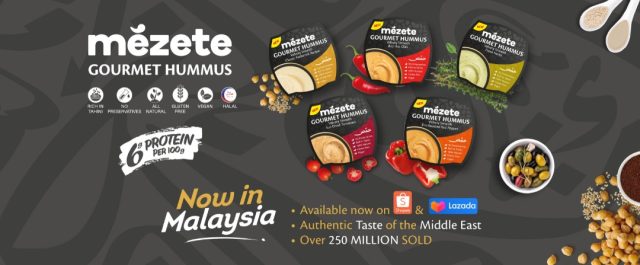 Sangla Foods Malaysia has introduced Mezete Gourmet Hummus into Malaysia. The shelf-stable Mezete Gourmet Hummus is made by Jordan's Kasih Food Production. The hummus is said to be all natural and contains no preservative.
The hummus has a long shelf life thanks to UHT production methods and is 100% plant-based.
The growing popularity of gourmet, healthy Mediterranean food in foodservice has spurred demand for hummus.
The halal-certified Mezete Gourmet Hummus (215g) is available in the following variants:
Red Hot Chili
Fresh Herbs
Classic
Sundried Tomatoes
Red Pepper
Get yours now by clicking here to buy from Sangla Foods official online store on Shopee Malaysia.