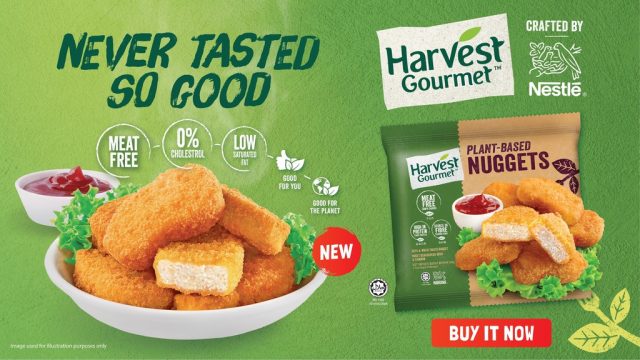 Nestle Malaysia has launched Harvest Gourmet Plant-Based Nuggets that are free from meat, low in cholesterol and low in saturated fat. The nuggets are high in fibre and protein.
Harvest Gourmet by Nestle is the new generation of food lovers who seek exciting food experiences that fits into their everyday busy lifestyle through healthier and tasty yet sustainable natural plant based solutions.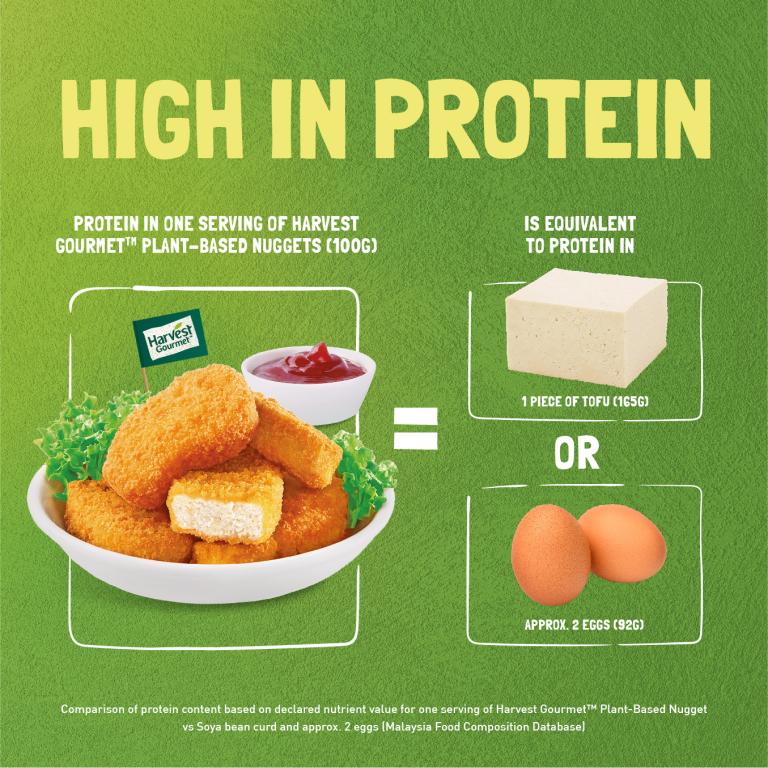 "100% Plant Based Nugget is easy and convenient to prepare. Directly form "Freezer To Fryer", it's the perfect choice for any family on the go as a snack or main meal. Coated with bread crumbs taste just like home made," according to Nestle Malaysia.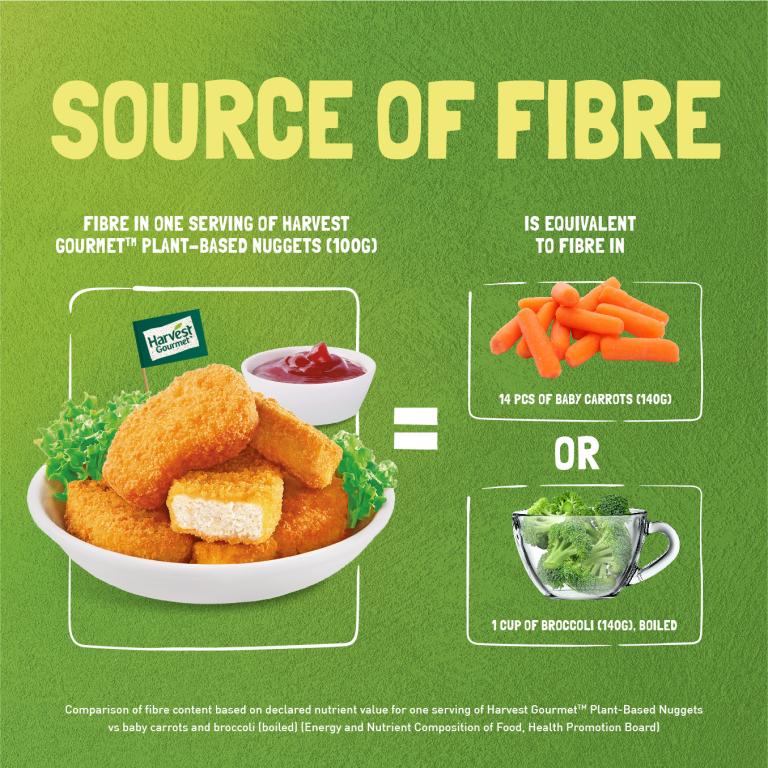 Click here to buy now from Harvest Gourmet online store on Shopee Malaysia.