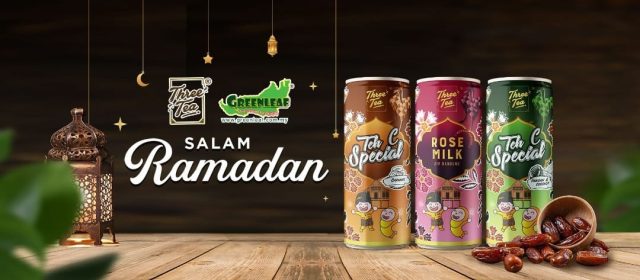 The Sarawak-based Greenleaf Food & Beverages, known for launching the first teh C special in a can, is celebrating Hari Raya with the special Hari Raya collection. The limited edition range comprises Teh C Special with Caramel, Teh C Special with Pandan & Coconut and Rose Milk.
Teh C Special or also known as 3 layer tea is one of the local favourite drinks that can be found in almost all the eatery in Sarawak. 3 layer tea is made from gula melaka, evaporated milk and black tea. Rose Milk is the traditional sirap bandung made from evaporated milk or condensed milk with rose syrup
We are seeing a growing number of East Malaysian foods and beverages from instant noodles, snacks and local specialty drinks entering into West Malaysia. East Malaysian products are known for using high quality local ingredients and some even have a unique flavour profile.