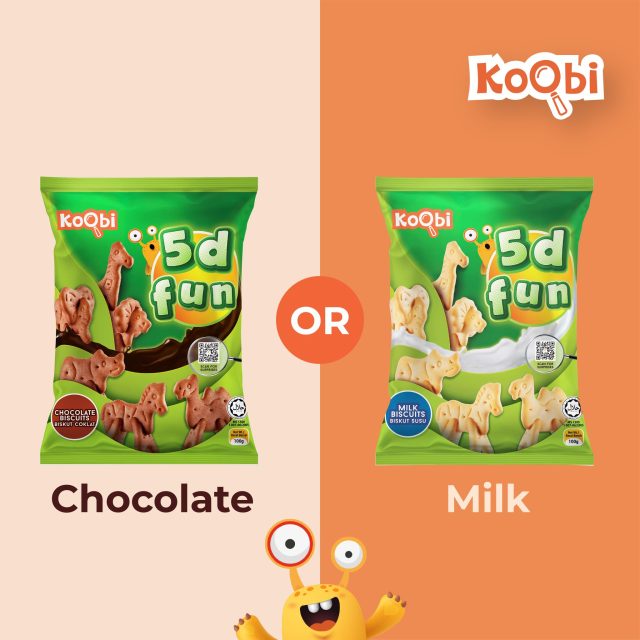 Koobi 5D Fun Chocolate/Milk Biscuits have been launched in Malaysia. The new biscuits are said to help develop the child's learning and cognitive abilities through the use of animal-shaped biscuits that come in chocolate and milk flavours.
The 5D biscuits are actually 3D + the 2Ds (delicious and discovery).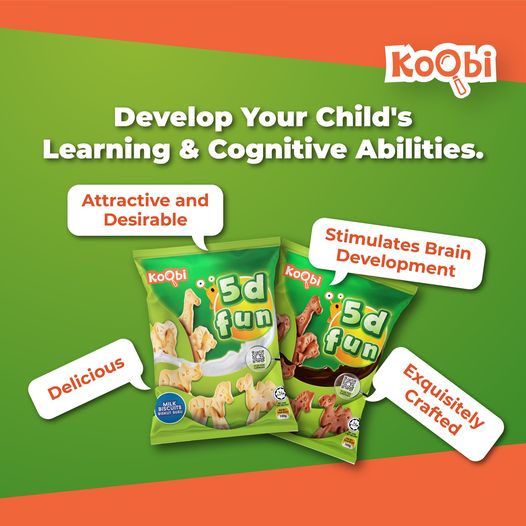 The concept is interesting and has a strong element of play-ability, which is absent in  traditional biscuits. Remember to combine some of the biscuits to add extra realism to the animal figures.
The front of the pack has a QR code where consumers can scan for surprises.
Koobi 5D Fun Chocolate/Milk Biscuits are made by Shoon Fatt Biscuit & Confectionery Factory Sdn Bhd.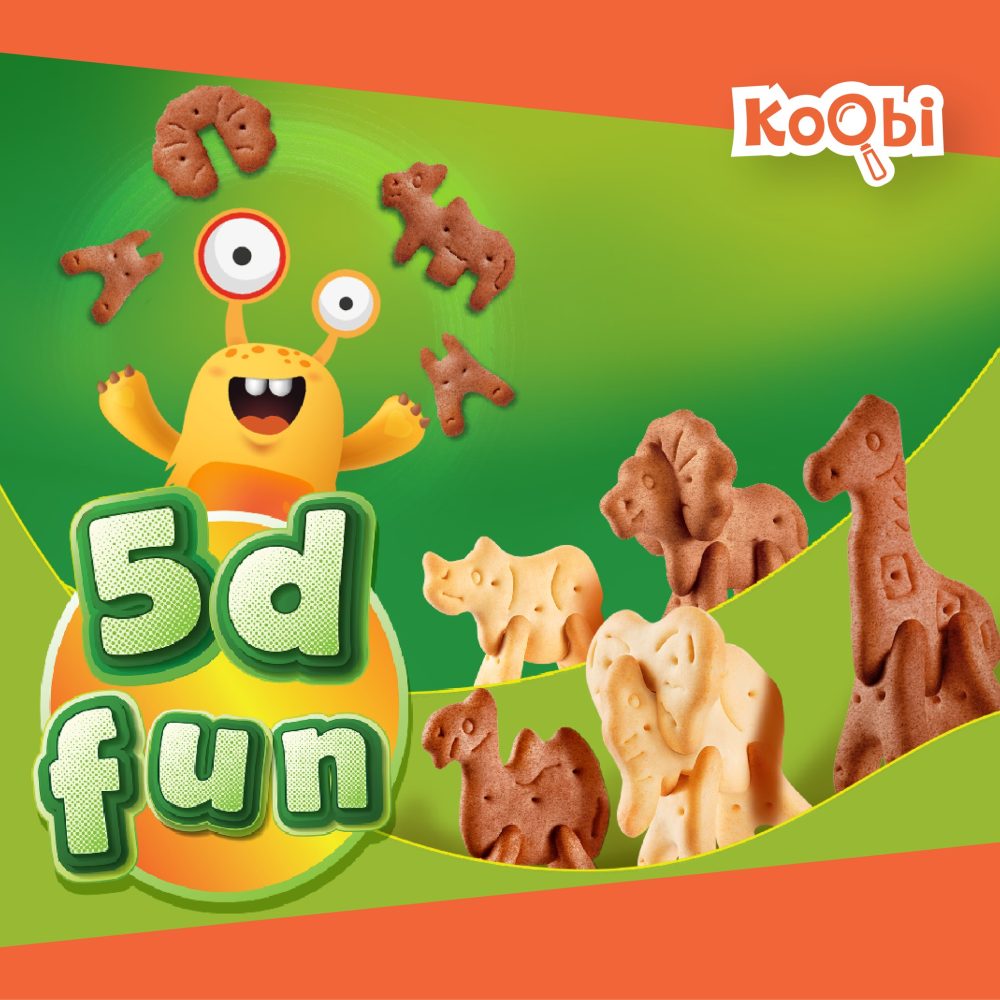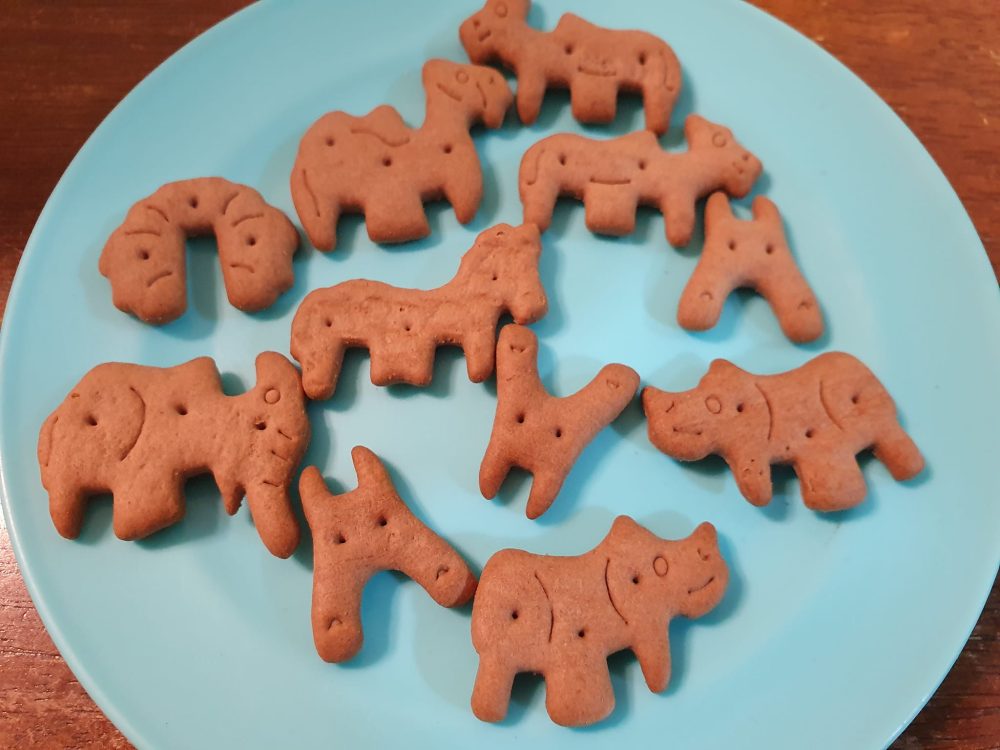 Get yours now from Potboy Groceries.