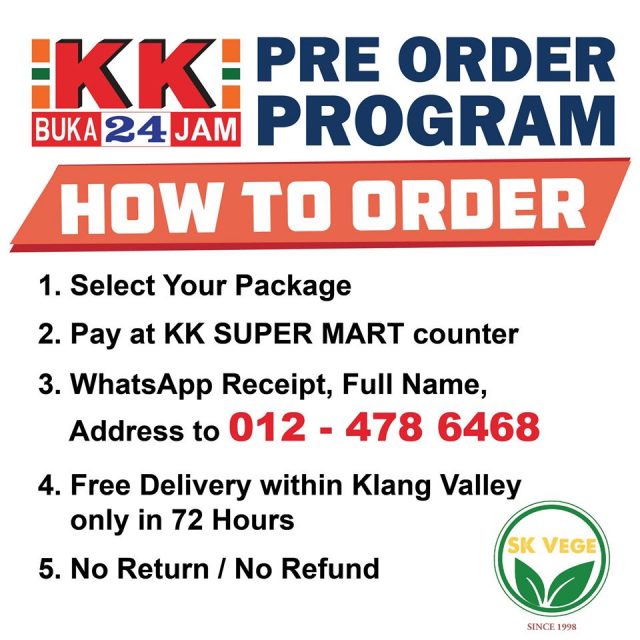 KK Super Mart has teamed up with SK Vege Enterprise to offer a new pre-order service for fresh vegetables. Once the package is selected, the shopper just need to pay at KK Super Mart and then Whatsapp the receipt, name and address. Free deliver is only for Klang Valley region. The fresh vegetable packages are respectively priced at RM 68 and RM 98.
Seafood can also be purchased using the same method and will be supplied by Deep Sea Fishery Kingdom Sdn Bhd.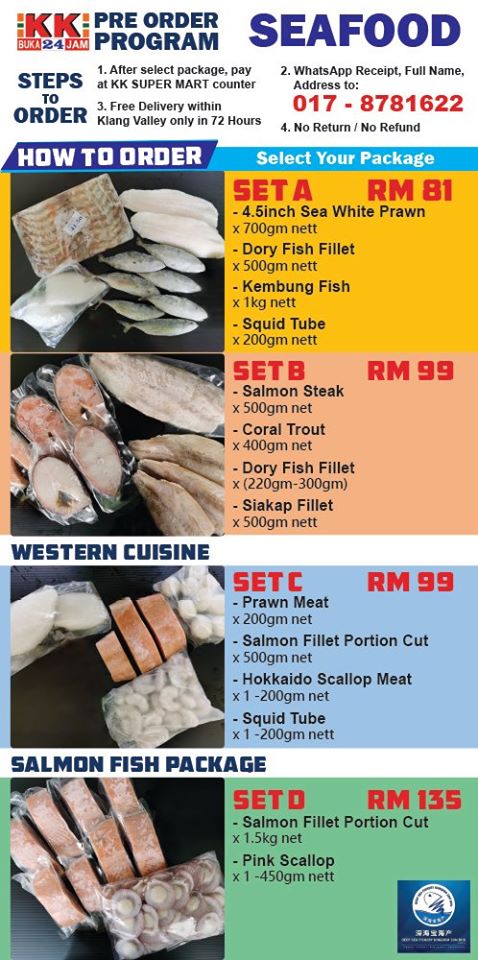 This pre-order program leverages on KK Super Mart's extensive store network for payment collection, while solving consumer pain point of the difficulty getting hold of fresh vegetables and fresh seafood.