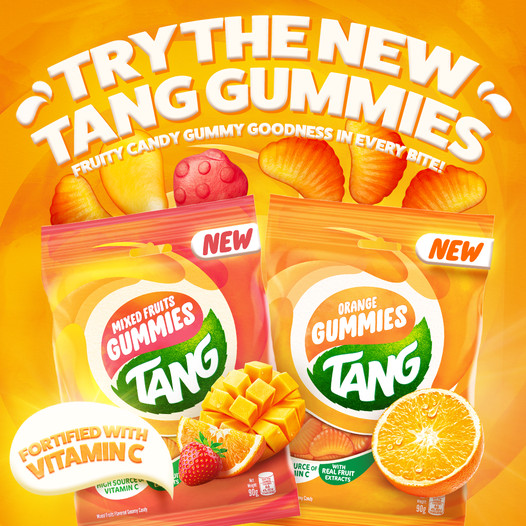 Tang, the Philippines's number one powdered beverage brand by Mondelez, has launched in a gummy format to expand the usage occasion and to enter into the snack segment.
At the moment, Tang works well as a drink especially targeting in-home consumption but as society reopens, there exists an opportunity to bring the vitamin C benefit of Tang into out-of-home snacking.
Tang was negatively impacted by the taxation on sweetened beverages impoased by the Philippine government in 2018. Tang powdered drink sales in the first quarter of 2018 fell by single digit. Therefore, there is a strong push to use newer format to broaden the consumer base of Tang who is price sentitive to the less price sensitive gummy segment, while still capturing opportunities in the mass market.
Mondelez Philippines has been focusing on snacking in the past such as launching Tiger Cracker for heathy snacking. Tang Gummy also takes the same approach and was formulated as a healthy, vitamin C-fortified gummy made with real fruit extracts.
Mondelez can also introduce Tang Gummy into other markets as a new product including in markets where the Tang brand is still weak or non in existence.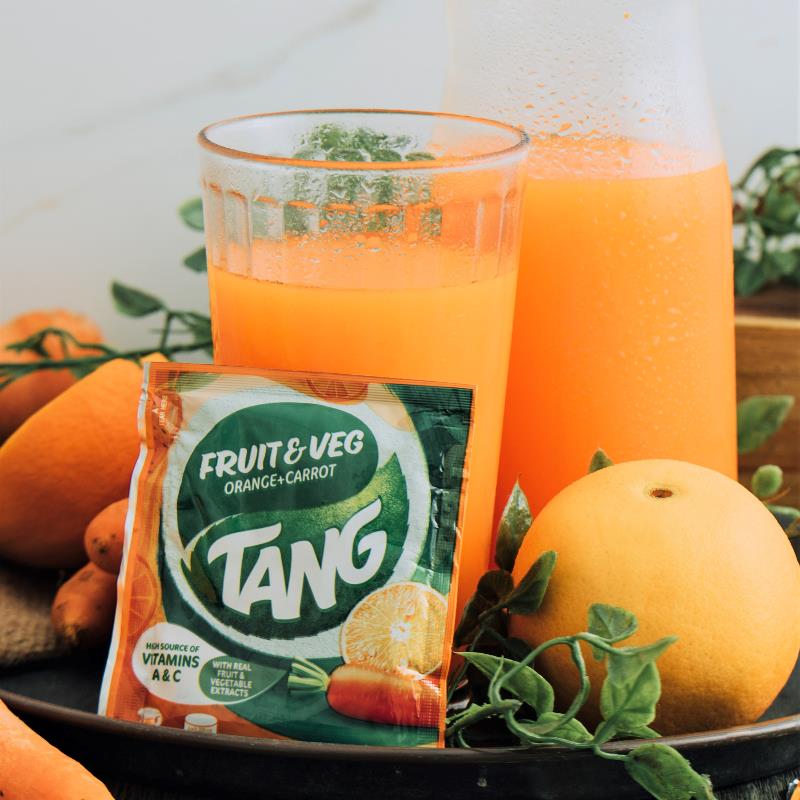 Unlike Coca-Cola ending the sale of its Eight O'Clock powdered juice drinks, Mondelez is not leaving the powdered drink segment and continues to innovate in the category. The company has recently launched the new Tang Fruit & Veg available in Orange Carrot and Dalandan Malunggay.
The Tang Fruit & Veg approach could serve as inspiration for Indonesia's NutriSari, which is also one of the key players in the powdered beverage segment in Indonesia. Right now, NutriSari is innovating with flavours and has highlighted its high vitamin D and C content. There is a possibility to pair healthy vegetables with fruit juices.
Click here to buy now from Mondelez Philippines official store on Shopee.ph.