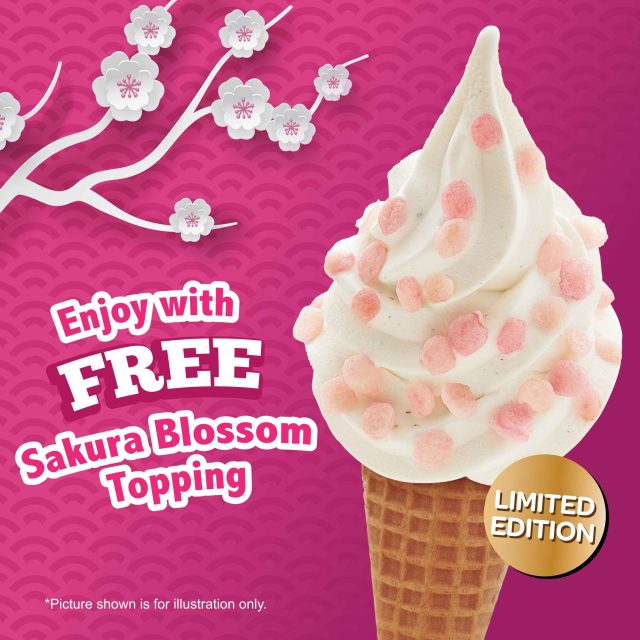 With the arrival of the sakura season, FamilyMart Malaysia is bringing consumers a taste of sakura with special Sakura Blossom topping. Now you can add this lovely pink topping to your favourite sofuto for free.
Apart from the new topping, the Japanese convenience store chain has unveiled the following items:
Matcha Lemonade: A beautiful blend of authentic Matcha green tea with sweet, enlivening lemonade.
Classic Tuna Gimbap (8pcs): Non-spicy, filled with savoury Tuna and egg with crunchy, fresh vegetable wrapped in a rice roll and seaweed!
Spicy Tuna with Sausage Gimbap (8 pcs): Made with spicy tuna, egg, sausage, fresh vegetables and pickled radish, creating a flavour explosion for spicy lovers!