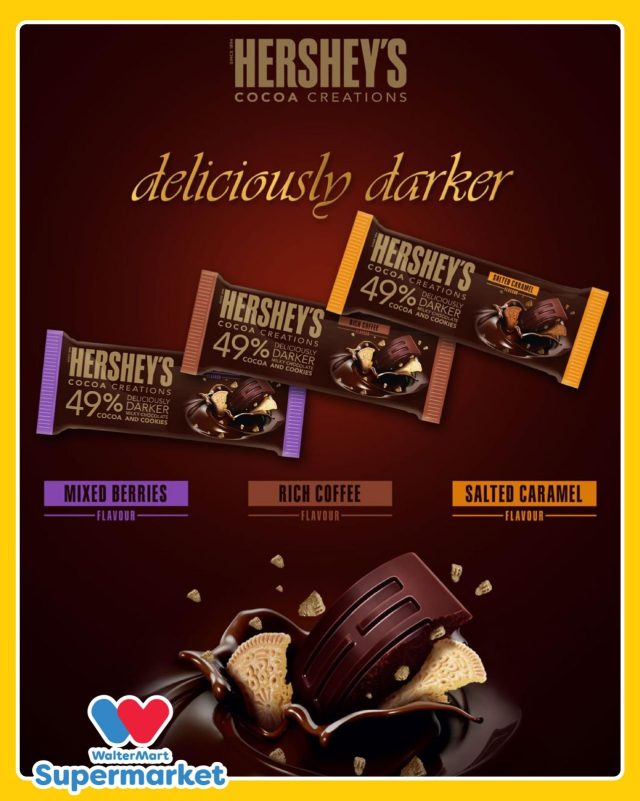 Hershey's has recently launched a new range of chocolate bars under Cocoa Creations featuring three Deliciously Darker Milk Chocolate Cocoa and Cookies varieties with a 49% cocoa content in the Philippines. The goal of the new range is find a balance between milk chocolate often seen as too sweet and dark chocolate often viewed as too bitter.
Cocoa Creations range comprises Salted Caramel, Rich Coffee and Mixed Berries.
In Southeast Asia, Hershey's has launched Cocoa Creations  in markets like Thailand and Malaysia.