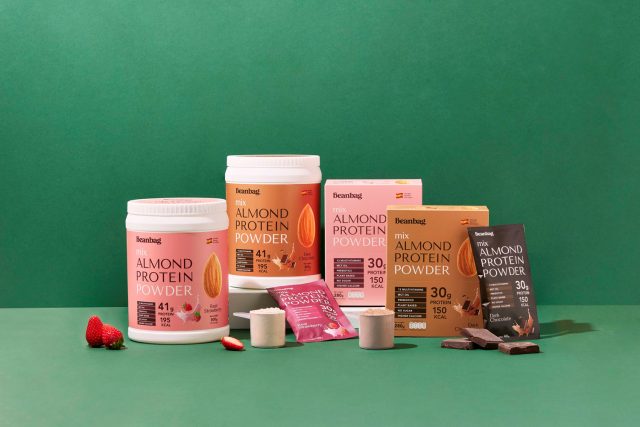 Beanbag Superfood has launched a new "Mix Almond Protein" product, making it the first brand in Asia to use innovative plant-based protein from almond. The move confirms Beanbag's position as the leading fun, modern and creative health & wellness brand. Beanbag Superfood aims to further penetrate the health-conscious Gen Y and millennials market and grow the business despite the Covid-19 pandemic crisis and become a food start-up by the end of 2022.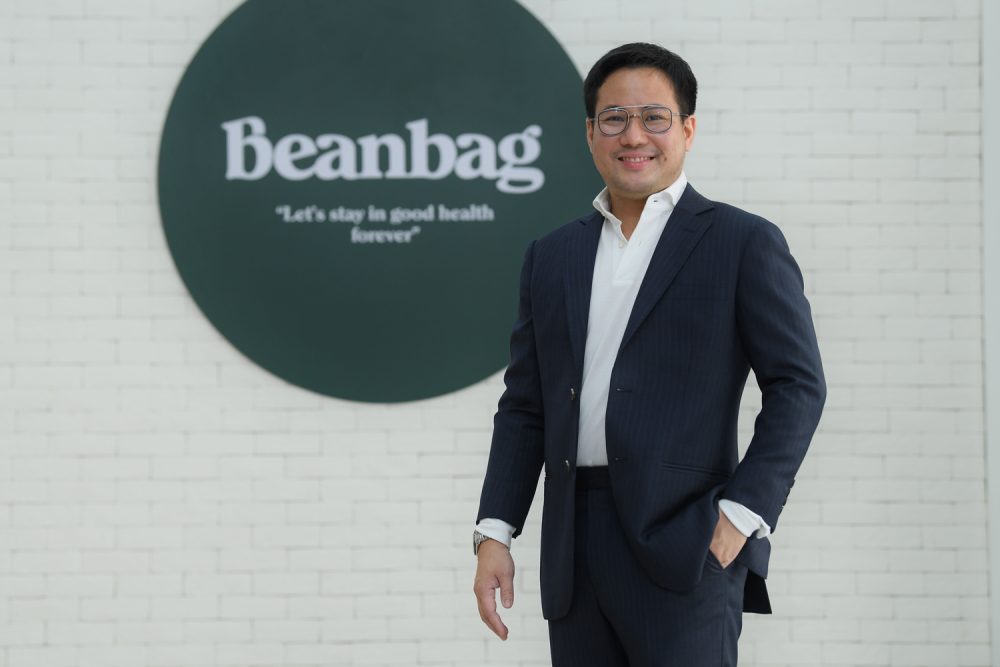 Bhurit Srimanotham, Founder of Beanbag Superfood, stated that, "Beanbag Superfood's strategy for 2022 will focus on more new product development that is fresh and diverse to attest to our position and image as a creative-centric brand. We intend to expand our health product empire to better complement all lifestyles, meet the concerns of the market and reflect the tastes, lifestyles and interests of our new generation consumers. Beanbag Superfood also looks to give more benefits to our customers, both directly and indirectly. Direct value-added would be our high quality products which are highly nutritious. Indirect value-added is the emotional experience whereby customers can experience new innovations and concepts. We want our consumers to feel that our brand understands and resonates with their true self and that we reflect their identity and lifestyle."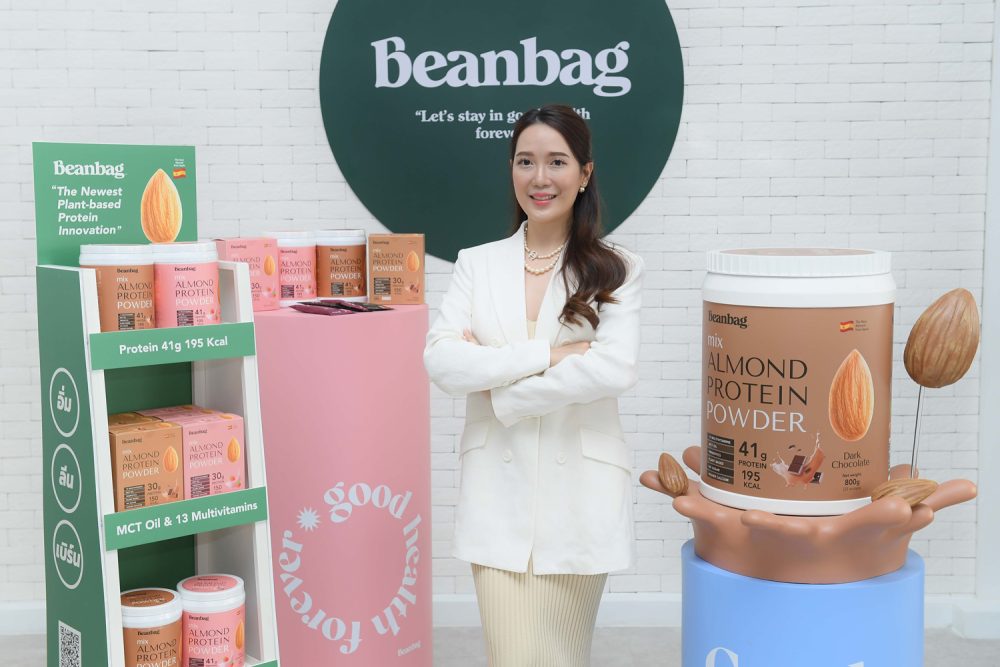 Nichapat Srimanotham, Co-Founder of Beanbag Superfood, said that, "Since Beanbag was launched in 2016, it has been operating with passion. The company always sources the highest-quality ingredients with great care for our products. Each ingredient is finely selected and all products are tested hundreds of times to ensure that the final product is perfect and caters to consumers' needs. Our new product started out from our interest in the plant-based and alternative protein market trend and we finally chose to use innovative plant-based protein from almonds. We attentively sourced organic almonds from Spain as they have a unique aroma, sweeter taste, and very high protein content. This year, we injected an additional 10 million baht in capital investment into our brand to capture more of the continuously growing health trend that has become a part of the modern lifestyle. We aim to achieve 300% growth and capture part of the whey protein market by offering an alternative option for those with lactose intolerance, a segment which we believe have huge demand."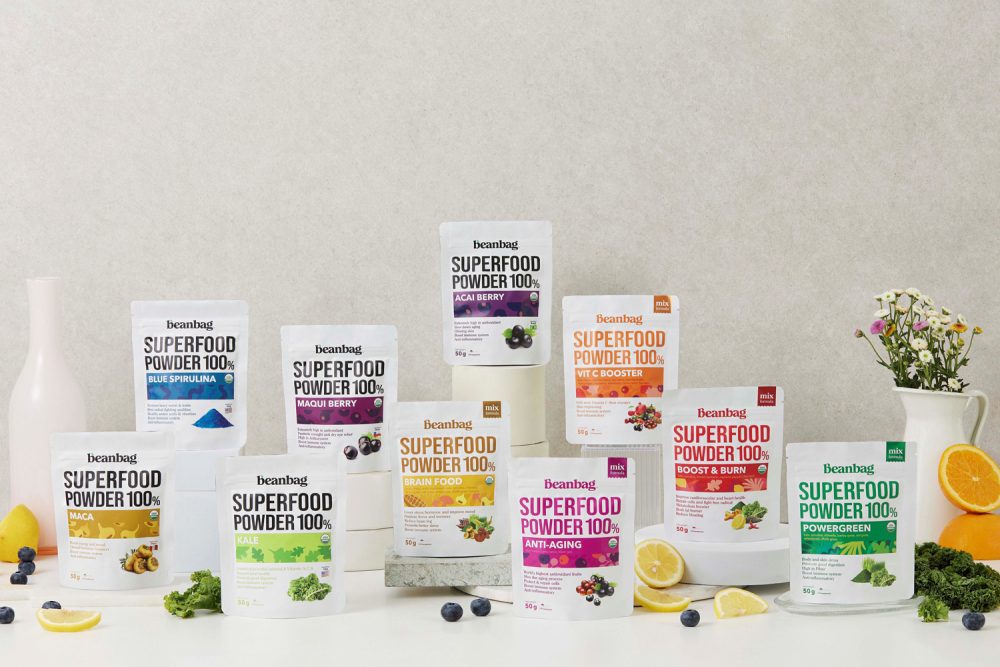 The new Beanbag Superfood Mix Almond Protein comes in two flavours. The Beanbag Mix Almond "Strawberry" Protein uses real fresh freeze-dried strawberries in place of synthetic flavouring to offer a naturally aromatic, sweet and delicious taste. Beanbag Mix Almond "Dark Chocolate" Protein uses true Belgian chocolate with no added sugar to give the protein a smooth, rich, flavourful, and easy-to-drink form. The Beanbag Superfood Mix Almond Protein also includes four other types of plant-based proteins (peas, rice, soy and pumpkin seeds) and is proven through high standard lab tests to contain at least 41 grams of protein per portion. MCT oil, which is packed with 13 beneficial vitamins (vitamins A, B1, B2, B3, B4, B5 B7, B9, B12, C, D3, E and K1) and helps boost metabolism for lean body mass, is also a key ingredient. Other nutritious ingredients include nine muscle-building amino acids, prebiotics, and calcium equivalent to one full glass of fresh milk. Moreover, the good fat found in almond is proven to be good for the heart, vascular health and blood pressure, and to nurture the brain and nervous system, reducing risk of Alzheimer's. Almonds also have beneficial properties to enhance and restore skin, hair and nails with natural shine.