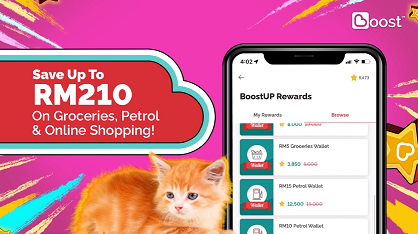 Save up to RM10 on every bill through Boost's 'Pay With Stars'
Redeem up to RM210 credit on grocery, petrol, and online shopping
Over 100 million Boost Stars are there for the taking this June
Enjoy accelerated Boost Star earnings of up to 68x this month
Kuala Lumpur, 8 June 2022
 – At a time when the rising cost of living is on the mind of every Malaysian, Boost is doing its part to help the rakyat sustain their livelihood through accelerated Boost Star earnings of up to 68x, with over 100 million Boost Stars available to be earned throughout the whole month of June. Malaysians can use the Boost Stars to enjoy direct discounts of up to RM10 on each household bill, claim up to RM210 credit for daily essentials, and so much more every month on the 
Boost app
* (
https://myboost.app.link/AvQSoOeeGqb
).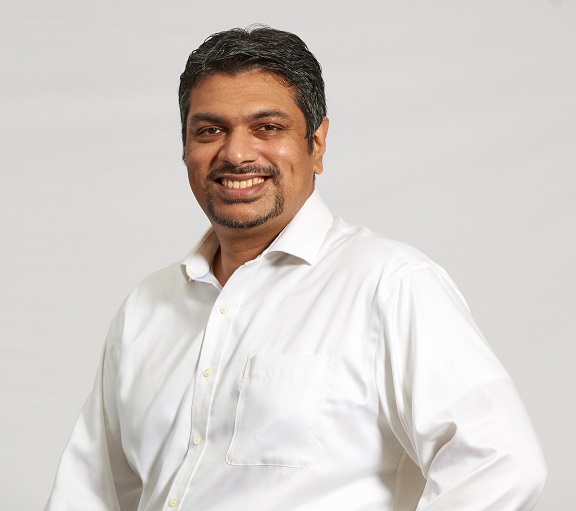 Sheyantha Abeykoon, Group Chief Executive Officer of Boost, said: "We've heard the plight of Malaysians in recent weeks due to the rising cost of living. In an effort to help reduce expenses, we are giving out accelerated Boost Star earnings this whole month so that users can enjoy greater savings on household bills, groceries, petrol, and other necessities. We hope that this will help alleviate some of the financial strains faced by Malaysians."
Cut Down on Household Bills
With more than 50 billers to choose from on BoostBills, Malaysians can minimise their expenses by using the 'Pay With Stars' feature for direct discounts when making their monthly bill payments on the leading digital lifestyle app*.
The total discount value varies depending on respective user's BoostUP rank, available Boost Stars, and minimum spend. For each and every biller, Red Recruits can save up to RM2, Silver Sergeants can save up to RM5, and Gold Generals can save up to RM10 using Boost's 'Pay With Stars' feature*.
BoostUP

Rank

'Pay With Stars'

Direct Discounts*

Required Boost Stars

Minimum Bill Amount

Red Recruit

Up to RM2 each

Up to 2,000

RM5 – RM20

Silver Sergeant

Up to RM5 each

Up to 5,000

RM10 – RM50

Gold General

Up to RM10 each

Up to 10,000

RM20 – RM100
Utilities such as Tenaga Nasional Berhad and Indah Water Consortium, telecommunications like Celcom and Astro, along with loans and local municipal councils including PTPTN and Majlis Bandaraya Subang Jaya, are amongst the extensive list of billers available on the app. Through BoostBills, users can schedule bill payments automatically via AutoBills, pay multiple bills in one go via MultiBills, and view all outstanding balance and due dates in one dashboard via ViewBills.
Save Up on Daily Necessities
Furthermore, Malaysians can also convert Boost Stars into Partner Wallet credit for additional savings of up to RM210 on groceries, petrol, and online shopping every single month*. Users can simply visit the BoostUP Rewards Catalogue, then redeem the relevant Partner Wallet credit under the 'Cash' category in exchange for the required Boost Stars.
Once redeemed, the credit will be visible on the 'My Partner Wallets' page, which will automatically be utilised when purchasing daily necessities from participating merchants and partnered brands. Upon redemption, the Partner Wallet credit will be valid for 30 days and has no minimum spend requirement. The total redeemable monthly credit varies based on users' BoostUP ranks.
BoostUP Rank

Monthly Partner Wallet Credit*

(valid for 30 days)

Merchant and Brand Partners

(no minimum spend)

Red Recruit

 

RM2, RM5, and RM10

(Users can redeem all three credit for each category, total of RM51)

 

 

Grocery Category:

Lotus's, Giant, Mydin, AEON BiG, Village Grocer, Cold Storage, B.I.G., Mercato, Milimewa, Jimart, Econsave, TF Value Mart, The Store, Pacific Hypermarket, NSK, Hero Market, Bataras, Servay, Daesco, Nam Leong, Boulevard, H&L, etc.

 

Petrol Category:

Shell and Petron

 

Online Shopping Category:

Lazada, Watsons, McDonald's, KFC, Foodpanda, EASI, Taobao, JD Sports, Youbeli, Go Shop, BuyMall, Morefun, etc.

 

Silver Sergeant

 

RM5, RM10, and RM15

(Users can redeem all three credit for each category, total of RM90)

 

Gold General

 

RM5, RM15, RM20, and RM30

(Users can redeem all four credit for each category, total of RM210)

 

Ungku Norliza Syazwan Ungku Halmie, Chief Executive Officer of Boost Life, said: "We feel the rakyat's burden, which is why we have made it easier for Malaysians to save with us. At Boost, your bill payments are no longer a chore but a rewarding experience, and purchasing daily necessities is seamless on our app. Additionally, all users can redeem the Partner Wallet credit using Boost Stars to stretch their ringgit when shopping with our wide list of merchants and partners."
Stock Up on Boost Stars
To fully capitalise on the fantastic discounts and savings, users can maximise their Boost Star collection this June, especially since Boost is giving out over 100 million Boost Stars at an accelerated rate, compared to a normal day when users receive 1 to 3 Boost Stars for every RM1 spent*. This June, Malaysians can speed up their Boost Star collection by shopping online with selected merchants for 68x Boost Star earnings, completing Boost Missions for up to 1,000 Boost Stars, registering with selected partners for up to 86,000 Boost Stars, and much more*.
For more info on BoostUP and Boost Stars, please visit: https://myboost.app.link/AvQSoOeeGqb
For merchants and brands looking to give their business a boost, visit: https://bit.ly/BoostBIzHome