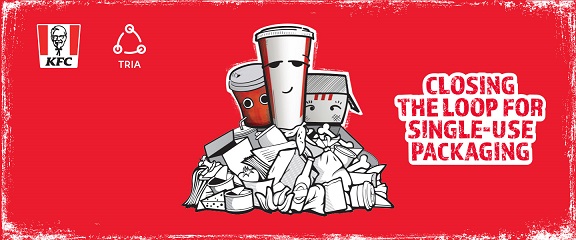 KFC Singapore has collaborated with Singapore-based sustainability food packaging firm Tria to convert packaging and food waste into fertiliser.
The trial will involve the KFC outlet at Northpoint City mall in Yishun. The outlet serves food in Tria's proprietary Neutria foodware made from plant-based material such as corn or sugarcane fibres.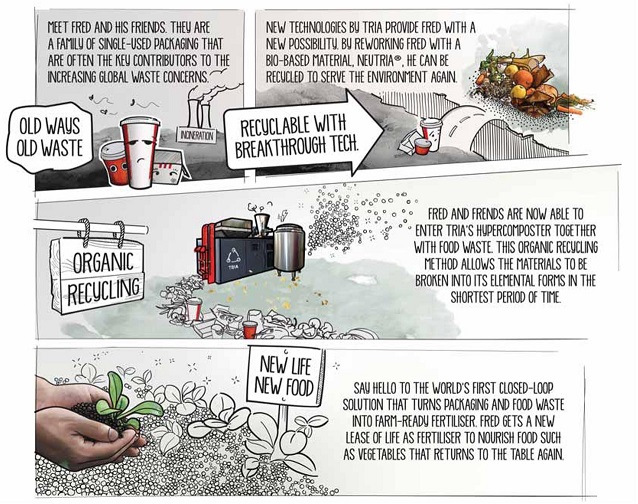 The collected packaging and food waste will be sent to a recycling plant. The waste products will be processed using TRIA proprietary NEUTRIA foodware together with Rapid Depolymerisation Technology that allows materials to be broken into its elemental forms in the shortest period of time, turning waste into farm-ready fertiliser.
We are seeing brands focusing their sustainability effort on packaging right now including closing the loop for single-use packaging. Such initiative will eventually apply to the entire supply chain with a focus on reducing carbon footprint first with Scope 1 (reporting company) and eventually to Scope 3 (downstream activities).