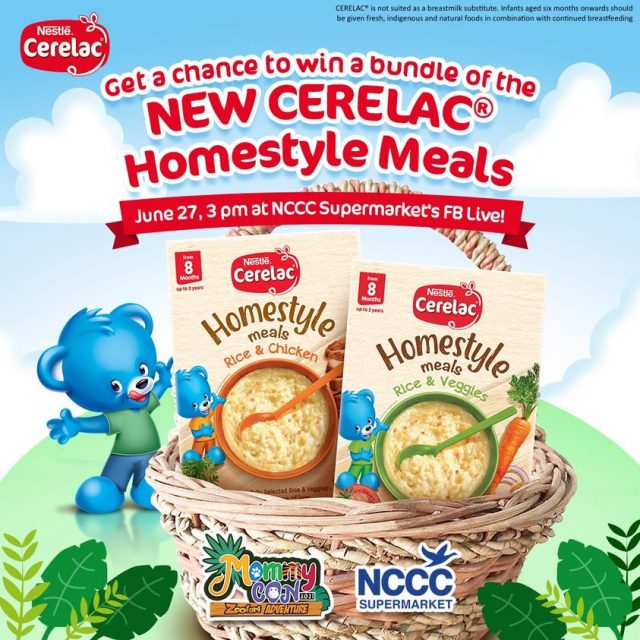 Nestlé Philippines has made available the new Cerelac Homestyle Meals for babies. The same product was earlier launched in Indonesia. Cerelac Homestyle is available in two variants – Rice & Chicken and Rice & Veggies.
Cerelac Homestyle helps to increase the relevance and suitability of dry cereal to older consumers with the choice of savoury porridge. The product is suitable for babies aged 8 months and up to 2 years.
Baby cereal is often given to babies during weaning. However, babies will quickly start losing interest in baby cereals as parents offer their babies with more delicious and flavourful adult options. However, adult foods may not have a strong nutritional profile and this is where Cerelac Homestyle comes in.