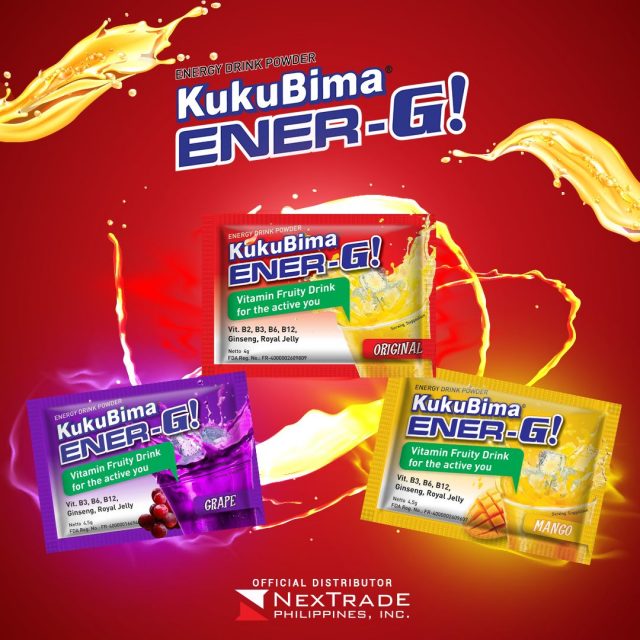 Nextrade Philippines Inc, the distributor of imported food and drinks, has introduced KukuBima Ener-G juice drink into the Philippines market. KukuBima is an energy drink in an affordable sachet format and is made by Indonesia's Sido Muncul, which is also the producer and manufacturer of Tolak Angin.
In the Philippines, RTD is still the most popular energy drink format. Sachet will need to have a differetiated approach to target energy drink consumers, mainly males.
Kukubima EnerG Drink has Vitamins B3, B6 and B12 as well as ginseng and royal jelly and is priced at PHP 6.50 (USD 0.14) per sachet. The drink comes in three flavours – grape, mango and original
Check out the brand's official Facebook page here.