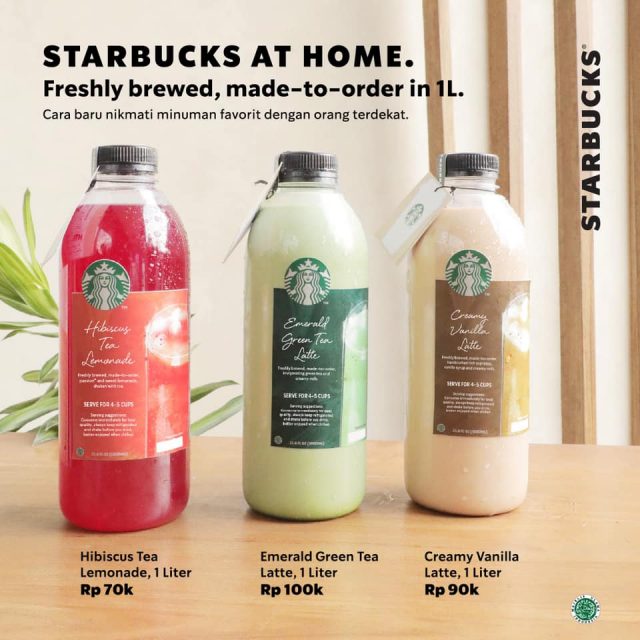 Indonesian coffee and milk tea players have launched ready-to-drink take-home options in one litre format. The upsized drink in PET bottle takes aim at in-home drinking occasion to mitigate the slump in on-premise consumption. The 1 litre format is suitable for self-consumption or to be shared among family members.
Starbucks At Home is freshly brewed, made-to-order in 1L format and is available in Creamy Vanilla Latte (IDR 90,000), Hibiscus Tea Lemonade (IDR 70,000) and Emerald Green Tea Latte (IDR 100,000).
Other leading players including Kopi Janji Jiwa, Chatime and Kopi Kenangan have all introduced their own versions of 1L drink.
Even convenience stores such as FamilyMart and Lawson have also introduced their own 1 litre drinks.
The big question is will foodservice operators continue to maintain the 1L take-home option once the pandemic is over. One of the key things to solve is to ensure the drink has a longer shelf life to make it commercially feasible for retail sale.