Karta, the brand associated with coconut water, has sensed the need for a guilt-free, healthy beverage for the Malaysian market. The result is Karta Fizz, a sparkling fruit juice drink with coconut water and grapefruit flavour.
Karta Fizz (325ml) is certified as a Healthier Choice by the Ministry of Health. It contains 24 calories per 100ml, 5.3g of sugar per 100ml and does not have added colouring.
It claims to contain 55% less sugar and 48% less calories compared to a regular carbonated soft drink.
The launch of Karta Fizz is an indication of the growing maturity of the coconut water scene in Malaysia from plain coconut water, flavoured coconut water to sparkling flavoured coconut water.
Sparkling coconut water with grapefruit flavour is not something new in the coconut water market. Vita Coco and Thirsty Buddha have launched something similar in Western countries.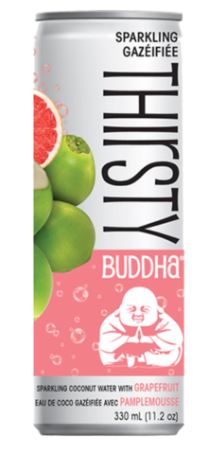 Karta Fizz is available at myNEWS.com, NSK, Jaya Grocer, Econsave, Checkers and several other chains. At myNEWS.com, Karta Fizz is selling at RM 4.90 for two cans.