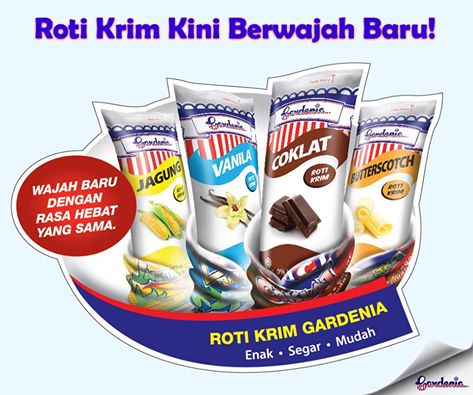 Gardenia, owned by Singapore-listed QAF Limited, has launched a new packaging design for its popular cream rolls in Malaysia and Singapore.
Cleaner design
In Malaysia, the new packaging comes with a cleaner design with more white spaces to highlight the key ingredients. Each product comes with a bright colour to highlight the product characteristics such as yellow for sweet corn and blue for vanilla. The product name now has colour contrast for better readibility. Overall, the new packaging projects a contemporary look and is well designed.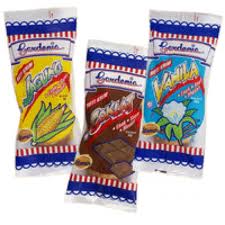 Old packaging design of Gardenia (image above)
The packaging of Massimo, Gardenia's top competitor, comes with a lot of white space to project a more cleaner style to make it easy for consumers to grab and go their favourite cream roll. The packaging revamp by Gardenia, the market leader in packaged bread in Malaysia, is seen as following the design trend of its rival Massimo.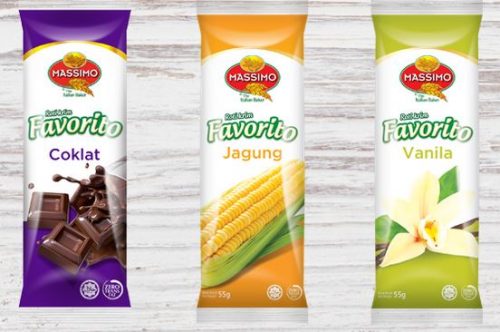 Colour coded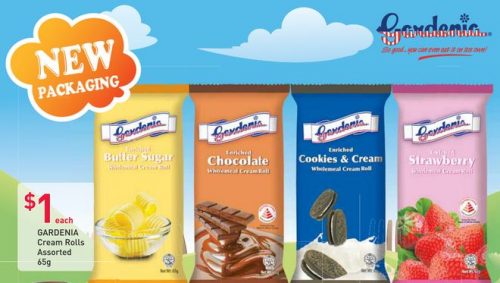 In Singapore, the new cream roll now uses colour code to help consumers identify their preferred cream roll flavour. For example, strawberry come with a pink packaging and butter sugar features in a yellow packaging. In the new design, the Gardenia brand name is contrasted by the background colour, making the logo the first thing you see on the packaging.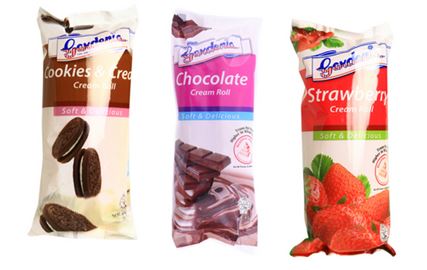 The old Gardenia design in Singapore does bear some resemblance to the new Gardenia cream roll design in Malaysia with the use of white space.
What Mini Me thinks
Packaging plays an important role in attracting and shaping consumer decision at point of sale. With price offering no real differentiation in the cream roll category, the only point of differentiation is the packaging. The price for Massimo and Gardenia is the same at RM 0.85 each. It appears market leader Gardenia is changing its packaging to react to market competition and how consumer identify with the product visually.