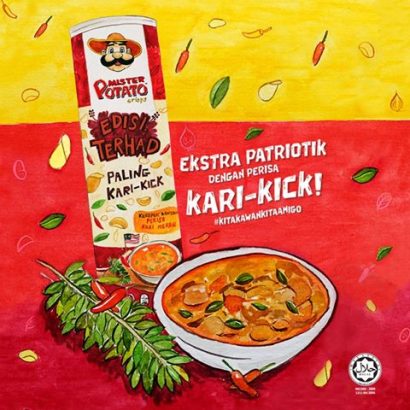 Mister Potato is back with a new flavour – Curry Kick (Kari Kick) to add the extra spicy to the potato crisps. The new limited-edition flavour celebrates Malaysian-ness with the red curry flavour as the country's Independence Day is just around the corner (31 August 2017).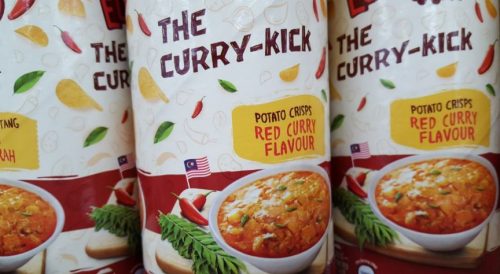 The previous limited-edition flavours included wasabi and fiery chicken.
All out with Mister Potato Purple Sweet Potato Crisps

The key highlight for the Mister Potato brand is the purple sweet potato (ubi keledek) crisps, which first appeared in Malaysia at the end of 2016 and in Thailand and the Philippines at an even earlier date in 2016.
Here is a funny commercial for the purple sweet potato crisps as part of Hari Raya celebration in Malaysia. It is called the 'wrong cut,' a reference to circumcision. This funny commercial has received 3.4 million views, 77,000 likes and 12,520 shares as of 9 August 2017.
Uuuuui salah potong ke apa tu?

Posted by Mister Potato on 21hb Mei 2017
The purple sweet potato crisps comes with natural purple colour with a taste that has the best of both sweet potato and potato. It is made using 100% imported sweet potatoes.
The key ingredients are purple sweet potato powder, dehydrated potato flakes, palm olein [(contains permitted antioxidant (E320)], tapioca starch, sweet flavour [(sugar, beet red (E162), salt, flavour enhancer (E621), anticaking agent (E551), flavouring], sugar and salt.
Social media admin working hard to bring laughter to everyone

One unique thing about Mister Potato Malaysia Facebook site is the administrator replies each and every comment. This is appreciated by most readers and improves the brand-customer interaction. The admin, representing the amigo with the moustache, sombrero and poncho, also knows how to interact with Malay users with witty replies that resonates with their sense of humour.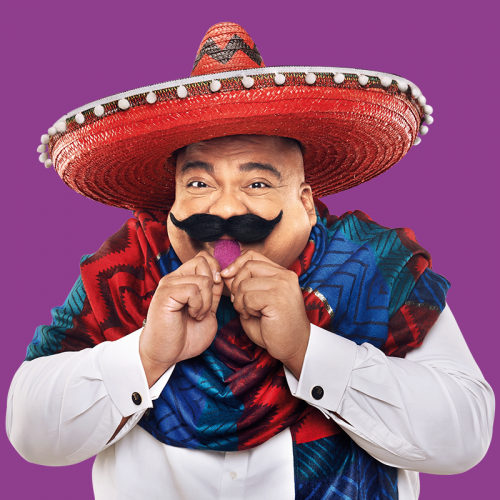 Here is the case study of how Mamee, through, humanizing Mister Potato, has achieved an increase in sales and awareness.
I wonder who is behind the face of Mister Potato?
What Mini Me thinks
The success of the brand does not only mean having the best flavour or packaging but the most crucial element is it is backed by strong marketing with local relevance.