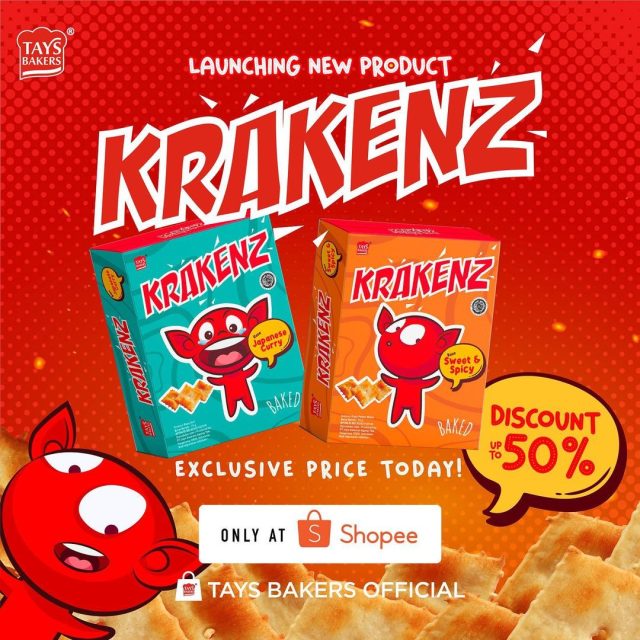 PT Jaya Swarasa Agung Tbk (Tays Bakers) has launched a new healthy spicy cracker snack Krakenz in Indonesia that is baked, not fried. The snacks are made using local ingredients and come in two spicy flavours – Japanese Curry and Sweet & Spicy. The company will be releasing Nachos Cheese, Truffle Wasabi and Mala in the coming three months.
Tays Bakers is known for its potato baked crips Tricks that contain less than 100 calories per sachet. The company has also released Tiles potato crackers in Sriracha flavour.
Click here to purchase from the company's official store on Shopee Indonesia.