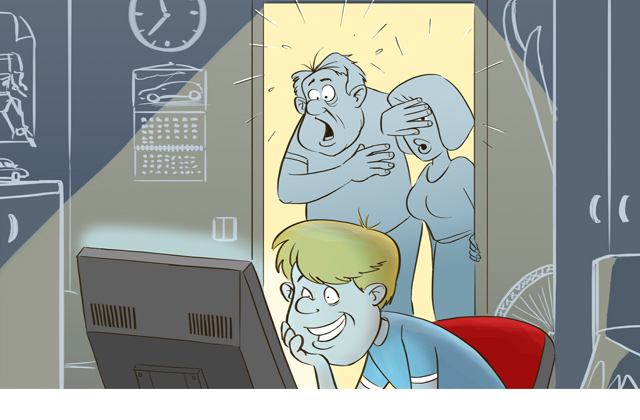 7 July, 2022
Kaspersky Safe Kids for Windows has received an 'Approved' certificate from AV-Comparatives, the independent testing organization, for its ability to protect kids from pornographic content. According to test results, Kaspersky Safe Kids blocked 98.6% of adult websites. For the second year in a row, this was the only parental control solution out of those submitted that could reach the certification requirements.
In order to be certified by AV-Comparatives, a product must block more than 98% of pornographic websites, have zero false alarms on child-friendly sites, and have no severely unresolved bugs or design flaws. For this report, AV-Comparatives tested parental control solutions against 1000 sites with adult content and checked the response from 100 obviously child-friendly webpages for false positives.
Along with Kaspersky Safe Kids' ability to block pornographic content, AV-Comparatives highlighted the almost instantaneous speed at which settings applied through the console are activated on a child's device. Besides the report praised Kaspersky's solution for being straightforward to install and very easy to configure using the cloud console.
AV-Comparatives also mentioned the flexibility of configuring time limits, among other key features. Parents can choose individual settings for different days or set these to change between weekdays and weekends. In addition, Kaspersky Safe Kids provides parents with a wide range of monitoring and control functions. It is available for Windows 8.1, 10 and 11.
'Kaspersky Safe Kids for Windows has consistently demonstrated its effectiveness, and is the only parental control solution to have reached our strict certification level two years in a row. Its proven success in protecting children from inappropriate adult content, in combination with a wide range of monitoring and control functions, means that parents can feel confident that their children are surfing the web safely', comments Andreas Clementi, CEO and founder of AV-Comparatives.
'It is an honor for us to receive this prestigious award from the independent testing organization AV-Comparatives. Kaspersky Safe Kids, for the second year in a row, is the only solution out of all of those provided by vendors to pass all certification requirements in blocking adult content. We very much appreciate this recognition and believe it can help us improve our technologies, as well as empower parents to make informed decisions when it comes to such an important area as online safety for kids,' comments Marina Titova, Vice President, Consumer Product Marketing at Kaspersky.
The full AV-Comparatives report 'Parental Control Certification' is available via this link.
More information about Kaspersky Safe Kids is available here.
About Kaspersky
Kaspersky is a global cybersecurity and digital privacy company founded in 1997. Kaspersky's deep threat intelligence and security expertise is constantly transforming into innovative security solutions and services to protect businesses, critical infrastructure, governments and consumers around the globe. The company's comprehensive security portfolio includes leading endpoint protection and a number of specialized security solutions and services to fight sophisticated and evolving digital threats. Over 400 million users are protected by Kaspersky technologies and we help 240,000 corporate clients protect what matters most to them. Learn more at www.kaspersky.com.
Click here to purchase Kaspersky solutions on Shopee.