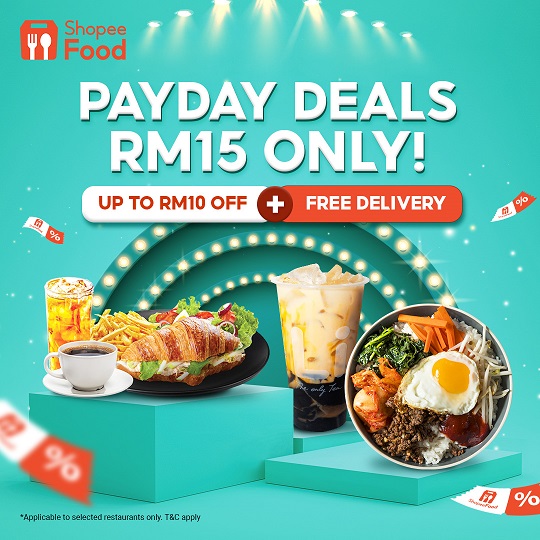 ShopeeFood offers a fast and easy way to order your favourite meals via the Shopee mobile app. There are lots of deals to help you save money on your meals too
Most of us use Shopee to shop online but it also has a food delivery feature under ShopeeFood, which was first launched in Malaysia in September 2021. ShopeeFood is currently available in Klang Valley, Johor Bahru, Penang, Sabah, and now in Ipoh. ShopeeFood offers an exciting array of popular local and international F&B partners including McDonald's, ZUS Coffee, KFC and Myeongdong Topokki with the number of partners expanding day by day.
Just tap the ShopeeFood icon on the Shopee mobile app to order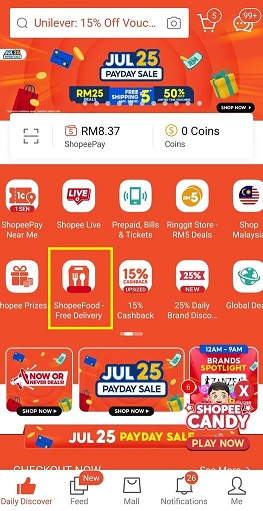 Recently, we had the chance to try out ShopeeFood. The first thing that pops up on our mind is Korean food, which is extremely popular with Malaysians. Lo and behold, there is a wide array of Korean food selections on ShopeeFood ranging from Myeongdong Topokki, Kyung Joo Korean Restaurant, Daorae, Sae Ma Eul BBQ to DubuYo.
We decided to try something new –  DubuYo, a restaurant that is close to our location, which also means shorter delivery time as we were hungry.
DubuYo is a halal Korean restaurant chain that offers delicious and affordable Korean foods. DubuYo currently has outlets in most locations within the Klang Valley including at MidValley, Sunway Velocity, The Mines and Sunway Pyramid.
The ordering process was easy and seamless. With a few taps of the button, the order went through and within seconds, ShopeeFood was assigned a delivery rider. All we need to do is sit back and relax while we wait for our order.
Great value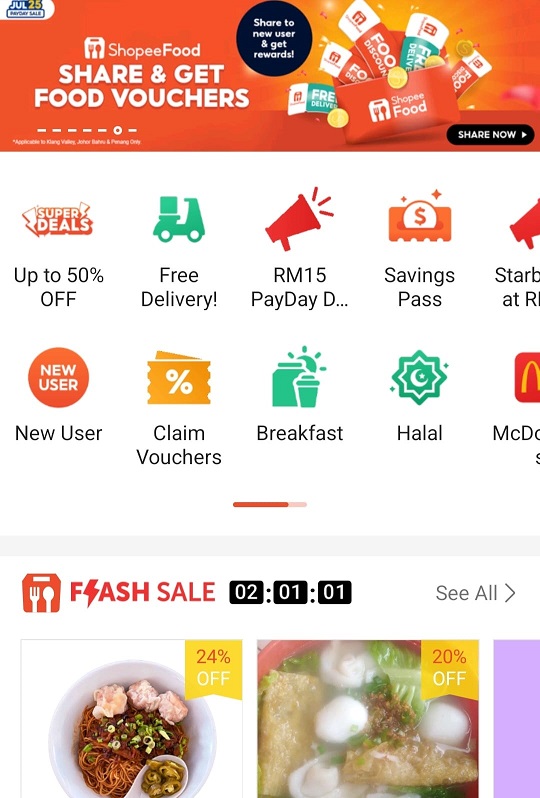 One thing to highlight is ShopeeFood has regular promotions including flash sale with up to 50% off, PayDay deals only at RM 15, Foodie vouchers and free delivery. Users can also find curated halal food options in the 'Halal' section. You can also jump straight into the 'Breakfast' section for a quick and easy way to order your favourite breakfast fares. For the adventurous, they can go to 'New Restaurants' to explore the many new offerings on ShopeeFood, while enjoying discounts from the new restaurant partners.
The order has finally arrived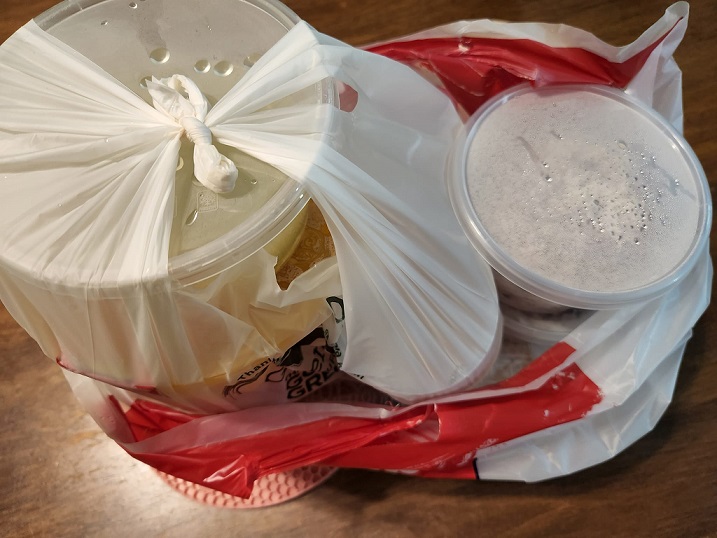 Soon, the order arrived on our doorstep. The food was well packed. No spillage was noticed, which was good. The meal and the side dishes were individually packed to ensure the foods were fresh and in proper order.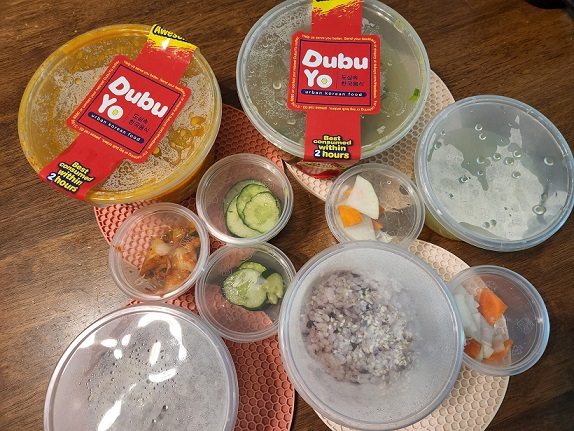 Time to savour the taste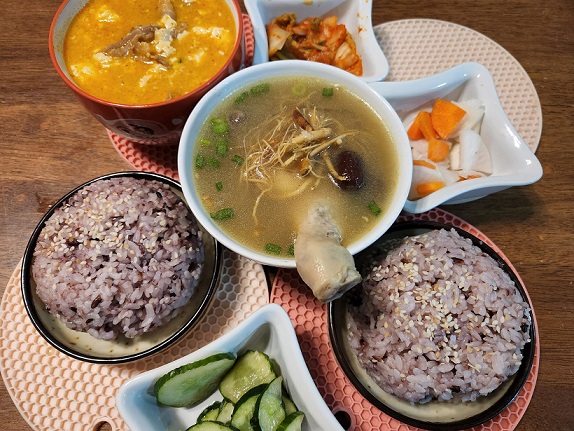 As this was our first time trying DubuYo, we were delighted to find the foods we ordered: Soondubu Jigae Set Beef and Korean Gogi Set Samgyetang were really tasty. This is also a strong demonstration of ShopeeFood being careful with its choice of partners to ensure consumers receive a quality dining experience. The Soondubu Jigae we ordered from DubuYo is made with soondubu or Korean soft, silken tofu and thick, rich broth with a delectable taste. The Korean Gogi Set Samgyetang is a must-eat during the hot spell in Malaysia. Samgyetang or ginseng chicken soup is a Korean traditional soup popularly consumed to cool down the body during hot and humid days.
Verdict
We had a good experience ordering our meal with ShopeeFood, thanks to the wide range of restaurants and meal selections, fast fulfillment of the order and the many promotions that ShopeeFood offers on a regular basis.