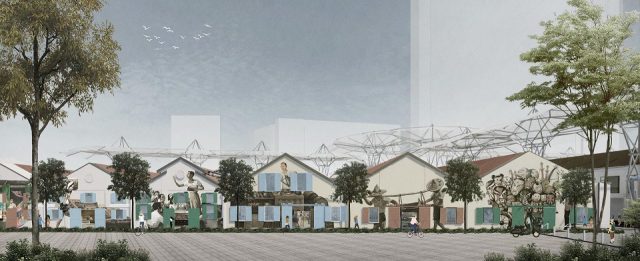 The warehouses' godown typology and façade will be restored to house new concepts in a conserved heritage setting
Alfresco dining areas and community spaces will be refreshed
Cooler daytime temperatures with upgraded thermal comfort infrastructure
Green building rating to be upgraded to BCA Green Mark GoldPLUS
Continues to operate throughout the asset enhancement period
Singapore, 26 July 2022 – Clarke Quay, Singapore's iconic riverfront dining and lifestyle hub owned by CapitaLand Integrated Commercial Trust (CICT) and managed by CapitaLand Investment Limited (CLI), is extending its appeal from a nightlife attraction to a day-and-night destination with a S$62.0 million asset enhancement initiative (AEI).  The scope of the AEI includes improving the daytime thermal comfort of the property's inner streets, introducing tenants with an exciting blend of lifestyle and F&B concepts that best utilise the reinstated godown typology of the conserved warehouses at Block B, enhancing the selection of day-and-night dining options, updating the outdoor refreshment areas (ORAs) and working with tenants to make the property a pet-friendly attraction.  Popularly known as "CQ" for short, the property has added its initials to its name and will be marketed as "CQ @ Clarke Quay" locally and internationally to reflect its modern interpretation of Clarke Quay's rich heritage.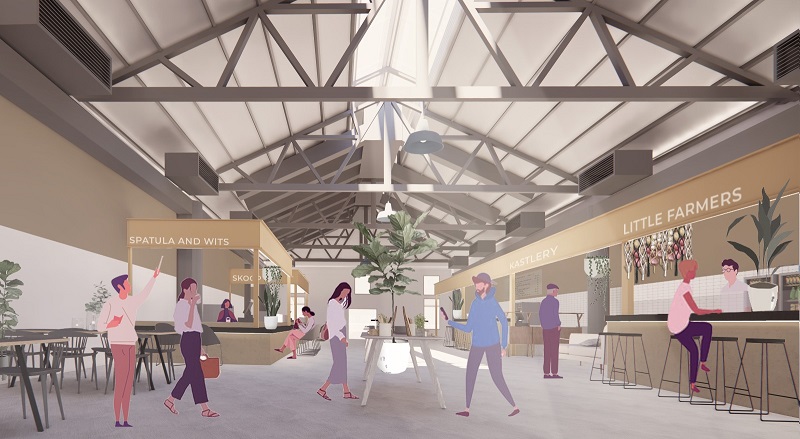 Located along the Singapore River at the fringe of Singapore's Central Business District, CQ @ Clarke Quay is a unique conserved landmark with beautiful shophouses as well as restored waterfront godowns which were Singapore's key warehousing facilities in the nineteenth century.  After the AEI, CQ @ Clarke Quay will comprise three main zones, each with an exciting mix of day-to-night offerings.  The three zones are:
The Riverfront (Blocks A and D), featuring riverside dining in an alfresco or heritage shophouse setting;
The Warehouses (Block B), offering an exciting blend of retail lifestyle and F&B concepts in a conserved godown; and
The Circuit (Blocks C and E), showcasing high-energy concepts, entertainment and F&B establishments.
To date, pre-commitment from tenants and leases in advanced negotiations have reached over 70% of CQ @ Clarke Quay's net lettable area.  The new tenant mix will offer a wide spectrum of day trade activities and retail offerings including breakfast and lunch options.  The Warehouses will feature an all-new brewery concept by an award-winning hospitality group.  Other tenants in The Warehouses include a new music lifestyle experience by Swee Lee; a grocer with in-store dining concept curated by FairPrice Finest; a grand coffeehouse flagship by a Singapore specialty coffee brand; and a beauty salon and pottery-themed café Catching the Waves by Initia Group.  Tenants in the other zones include spa and massage chain Natureland and Chinese seafood restaurant Seafood Paradise.  Adrenaline junkies can look forward to Asia's tallest Slingshot, an exhilarating ride that catapults 70 metres above Singapore River.  In addition, existing key tenants Zouk Group and 1-Group will be refining their concepts to expand their day-to-night offerings in line with the repositioning of CQ @ Clarke Quay.
Mr Tony Tan, CEO of the manager of CICT, said: "Along with acquisitions and divestments, AEIs are part of CICT's multi-pronged portfolio reconstitution strategy to rejuvenate and create more value in our portfolio.  The repositioning of CQ @ Clarke Quay is a timely move that will broaden its appeal to families in tandem with the urban renewal of the Singapore River precinct to incorporate more leisure amenities and residential developments, such as the 696-unit CanningHill Piers sited adjacent to CQ @ Clarke Quay.  In addition, the property income is expected to be sustainable on a stabilised basis post pandemic and after the AEI.  We are also pleased to take this opportunity to upgrade the green rating of CQ @ Clarke Quay, upon which all 21 properties in our Singapore portfolio would have achieved a minimum rating of BCA Green Mark Gold."
Mr Chris Chong, CEO of Retail & Workspace (Singapore & Malaysia), CLI, said: "As Singapore eases its COVID-19 community measures and reopens its borders, we have been actively positioning our downtown properties to welcome the return of more shoppers and tourists with experiential lifestyle concepts and vibrant community events.  We are confident that the transformation of CQ @ Clarke Quay into a day-and-night destination with a wide range of lifestyle and F&B offerings enjoyed in beautiful riverfront and heritage settings will become a key highlight in the rejuvenation of the Singapore River precinct.  It will also complement and generate new synergies with CapitaLand's other downtown properties.  We look forward to working closely with our tenants to ensure that the revamped CQ @ Clarke Quay continues to be globally known and locally loved, popular with both tourists and locals."