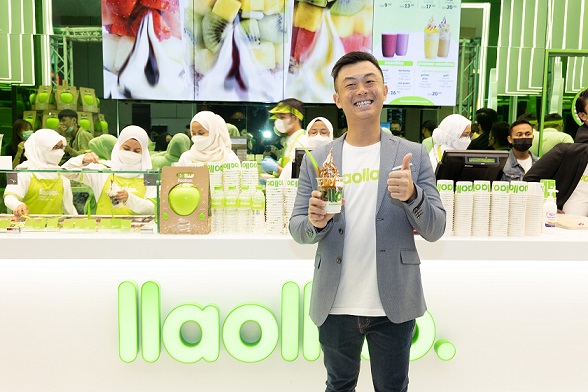 llaollao personifying dynamism, freshness and a passion for authentic froyo with refreshed outlook of the brand's first flagship store in Pavilion Kuala Lumpur
KUALA LUMPUR, 29 JULY 2022 – Buenos Dias Malaysians! World's leading European frozen yoghurt (froyo) brand, llaollao (pronounced yao-yao) has unveiled a new and exciting flagship store for its loyal fans in Malaysia! Since its first global launch in 2009, llaollao has been providing a healthier, creamier and cooler choice for every froyo lover in the world. Gearing up for the next step, llaollao Malaysia is widening its horizon by introducing the latest and world's largest flagship store here in Pavilion Kuala Lumpur, complete with exceptional additions to the menu and infinite choice of toppings.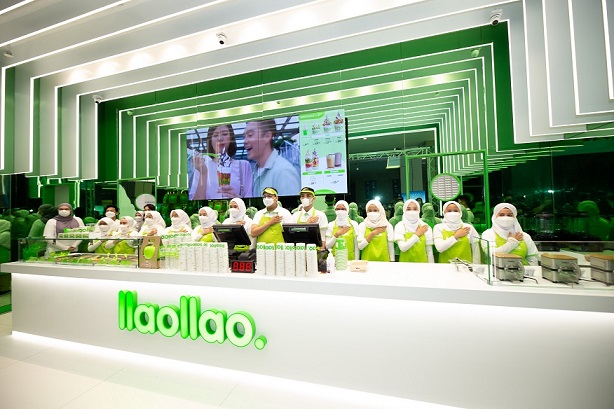 Strategically located at the heart of Kuala Lumpur, this flagship store is set to showcase its brand exclusivity by creating a comforting destination for customers to enjoy their favourite healthy froyo with delectable toppings, ranging from freshly cut fruits to crunchy toppings and delicious sauces that are exclusively imported from Spain. In conjunction with the launch, llaollao will also be unveiling a new line-up of products such as llaollao Brioche, llaollao Brownies, llaollao Frappe and llaollao NEXT to give its customers the freedom of creating their own version of frozen delight thanks to the boundless combination of toppings.
Mr Tan Kai Young, Director of Woodpeckers Group Sdn Bhd (the brand owner of llaollao Malaysia) mentioned that having served Malaysians with all natural and healthy choices of froyo for 7 years, llaollao is dedicated to provide prime-quality products that will coax their long-standing customers to cherish every moment of 'froyo pleasure' together.
"At llaollao, our customers' satisfaction and happiness always come first. After years of serving Malaysians since 2015, we are confident that we want to further expand our footprints in Malaysia by unveiling the world's largest flagship store right here in one of the iconic shopping destinations in Malaysia," said Mr. Tan.
"We are always steadfast in our vision to make our yoghurt a product that is widely accepted for its enormous health benefits, and as we want to make our froyo taste to have the llaollao element, the extraordinary flavours of our products are uniquely created to match everyone's palate with a variety of combinations that customers are unable to find elsewhere."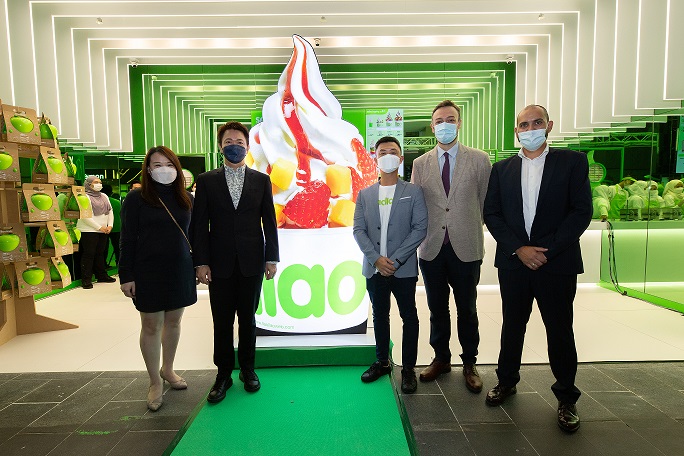 As part of their grand opening, llaollao is offering an exclusive 15% discount on selected items upon registration on MyllaollaoClub. With new menu choices making its entrance in the flagship store and prime-quality toppings imported from Spain, llaollao is confident that they will be able to deliver the best to their fans to experience a nutritionally-balanced and completely customisable yet delicioso cup of froyo in its new flagship store. On top of that, fans can also purchase llaollao's first ever line of merchandise including tote bags, t-shirts and tumblers exclusively in the flagship store or via llaollao's official store on Shopee and Lazada.
llaollao is not looking to rest on their laurels amidst the slew of achievements, as they are targeting to expand with another 20 outlets nationwide by the end of 2022 to further spread llaollao's joy among fellow Malaysians.
"Standing strong in our core mission, it has kept us moving and growing even through tough times and successfully becoming a true Malaysian household brand today. In addition to new stores coming up in Malaysia, we are going to have more promotions and innovative products that are only available for our fellow Malaysians who enjoy their favourite froyo brand. We hope this will further excite and keep our customers coming for more frozen delight as it opens up to more customisable options for our fans to try," added Mr. Tan.
For more information about llaollao or latest news, please visit llaollao Malaysia Official Website, llaollao Official Facebook, Instagram and Tik Tok.