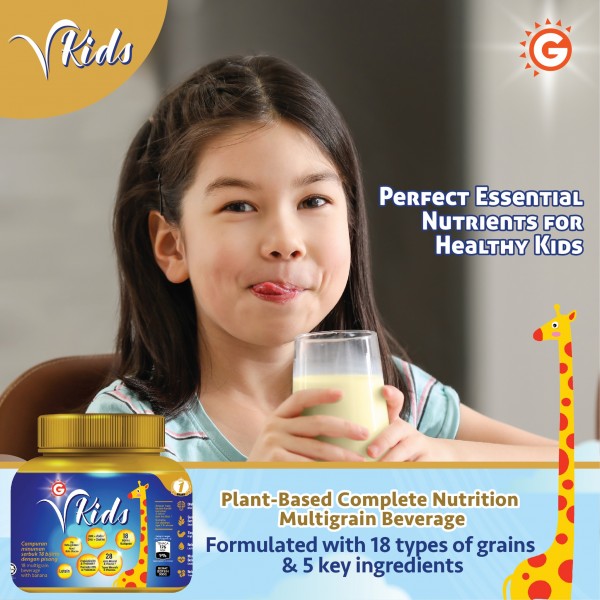 GoodMorning Global Sdn. Bhd. has launched VKids for children aged 3-10 to provide them with a complete nutrition and as a solution to assist parents to solve picky eating problems among their kids.
VKids is a plant-based and balanced nutrition beverage formulated with 18 types of grains and added with 28 types of essential minerals and vitamins, DHA + choline, yeast beta-glucan, lutein, prebiotics and probiotics. The banana flavor is said to be a taste approved by 3-10 years old children.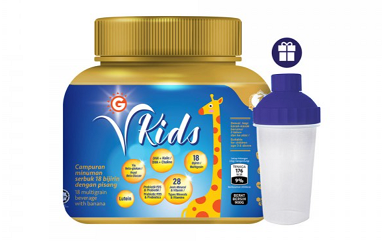 18 Grains – High in fiber for healthy digestion, antioxidant and anti-inflammatory
28 minerals and vitamins – For optimum growth and development
DHA & Choline – For brain development, improve memory& attention
Yeast Beta Glucan – Enhance immune system
Prebiotic FOS – Promote the innate and intestinal immune system
Probiotic Lactobacillus acidophilus – Enhance gut health and digestion system
Lutein – Protect eyes and enhance brain cognitive function
Click here to buy from GoodMorning official store on Shopee.