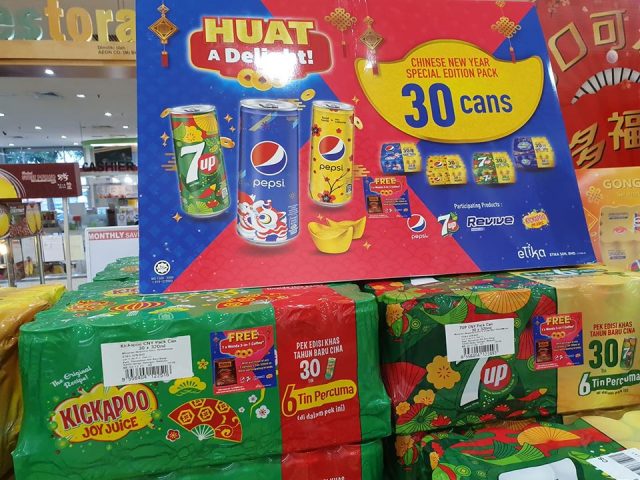 Etika has unleashed an incredible Chinese New Year festive offer for its range of soft drinks in Malaysia covering Pepsi, Revive and 7Up and Kickapoo.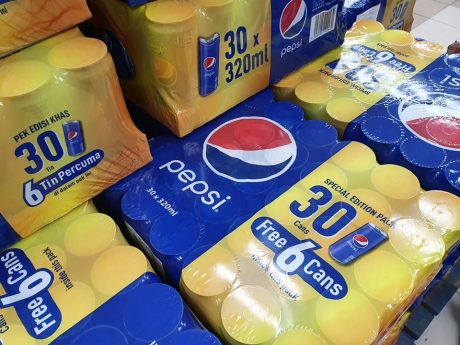 Instead of the normal 24 cans, Etika is offering a 30-can pack with 6 cans free inside with every purchase of the 30-can pack Pepsi Regular, 7Up and Kickapoo. For Pepsi Black and Revive, Etika is giving away 8 cans free inside the 30-can pack.
Click here to purchase the Pepsi CNY 30-can pack on the Etika flagship store on Lazada with prices ranging from RM 27.79 to RM 29.88 per 30-can pack. As a comparison, competitor's 24-pack Coca-Cola Classic selling on the Coca-Cola flagship store on Lazada is priced much higher at RM 30.88.
To celebrate Chinese New Year, Pepsi Regular, Pepsi Black and 7Up are adorned with festive designs.