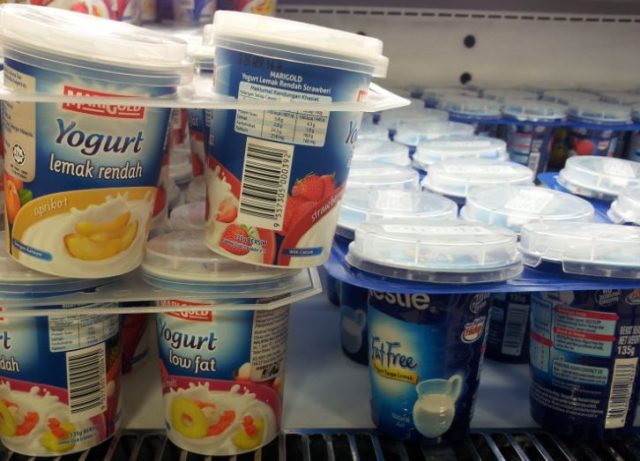 Nestle and Marigold are going for volume in the yogurt category in Malaysia. A simple solution to sell yogurt as a family pack is to bind them using a plastic sheet. Such low-cost solution allows Nestle and Marigold the flexibility to sell yogurt as a pack of six or individually. Most major brands have always been marketing yogurt in individual pack as reflected in the current individual cup packaging with spoon format.
The only exception to this is Fonterra's Anlene and Fernleaf Calci-Yum, which is meant more for home consumption as they do not come with individual spoons and easy-to-carry pack.
The latest multi-pack development is positive for Nestle and Marigold as consumers are now encouraged to buy in bulk and to eat yogurt more frequently. Such multi-pack format can improve volume sales and increase consumption frequency.
Once manufacturers phase out individual pack, consumers will have no other choice but to go for multi-pack and this is what is happening in South Korea. Given the low yogurt consumption in Malaysia relative to South Korea, it will take some time for this to happen in Malaysia but Nestle and Marigold are moving in the right direction.