Jian Bo's signature shui kueh and chee cheong fun are now available at major 7-Eleven outlets in Singapore.
Jian Bo Shui Kueh is a Singapore home-grown heritage brand selling traditional local food. Established in 1958, the brand has delighted Singaporeans from all walks of life with its robustly flavoured shui kueh dish – Steamed rice cakes with preserved radish and dried chilli paste as toppings.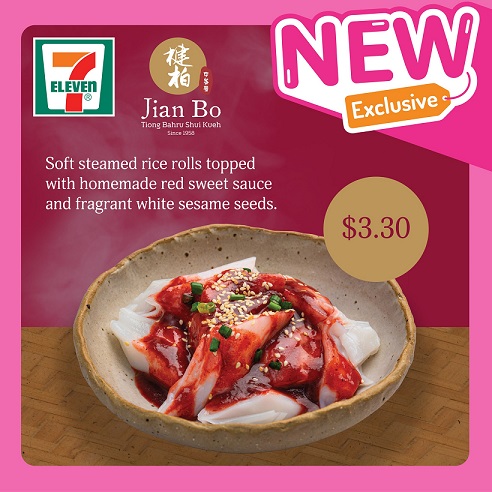 7-Eleven convenience patrons can now enjoy their favourite local food at any time of the day. The convenience store chain, which is currently running its Hawker Fiesta Series, has turned the chain into a neighbour store for local fares.
The chain is also offering two herbal teas under the Haus Brew series during the hot months – Prunella (Xia Gu Cao) tea with Brown Sugar and Honey Chrysanthemum Tea.