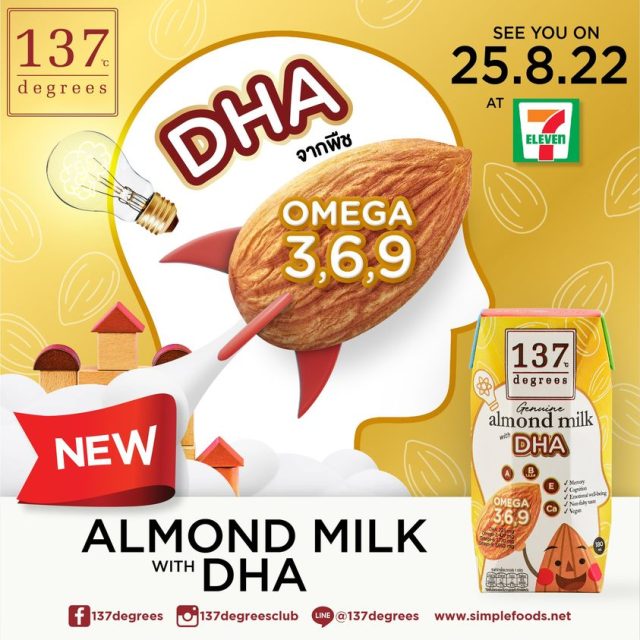 Simple Foods, the maker of 137 Degrees almond milk in Thailand, has combined almond milk with plant-based DHA. The latest 137 Degrees Almond Milk with DHA offers omega 3, 6 and 9 to help with the functioning of the brain.
The drink is also said to be suitable for babies aged 1 and above. Essentially, Simple Foods is using this plant-based drink to extend into the baby's segment, which can be a new market that is worth exploring. Parents are looking for nutritious and healthy foods and drinks for their babies without the 'nasties' such as sugar.
137 Degrees Almond Milk with DHA is available at 7-Eleven.