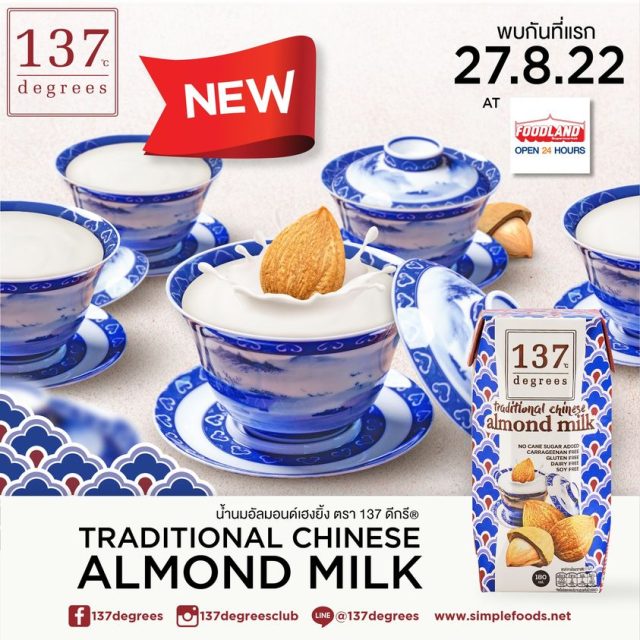 Simple Foods, the maker of 137 Degrees almond milk in Thailand, has launched two new plant-based milk including Traditional Chinese Almond Milk and Macadamia Milk.
The new 137 Degrees Traditional Chinese Almond Milk is an interesting product that uses familiar Chinese medicinal ingredient known for its many health benefits including nourishing the lungs.
Unlike the usual almond milk, this traditional Chinese almond milk has a distinct taste as it is made from the kernels of apricots, apricot seeds.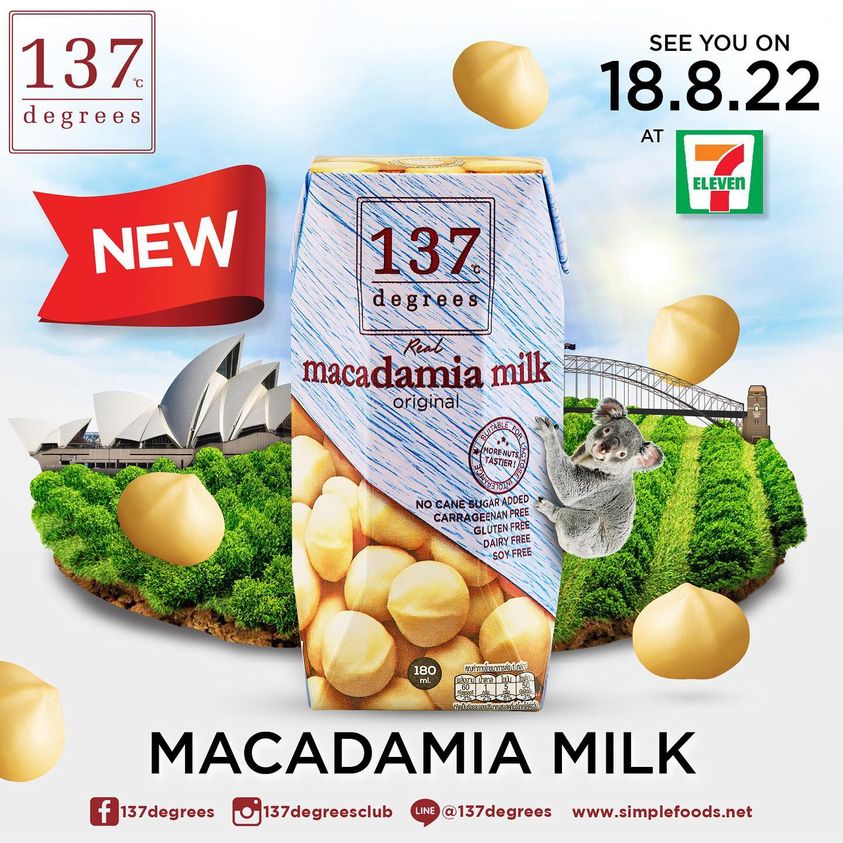 Macadamia Milk is free from cane sugar and is made from macadamia milk sourced from Australia.
Both products are sold at 7-Eleven and have strong export potential.