29 August 2022 – The recently-concluded MAGGI® "Jom Masak & Berkongsi Bersama" campaign which celebrated the Tadau Kaamatan and Hari Gawai festivities in Sabah and Sarawak respectively, raised a total of RM42,437 in aid of the underprivileged communities.
Proceeds from the campaign will be channeled to three charity homes – the Malaysian Red Crescent Society in Sabah; as well as Hope Place and Special Needs Society Kuching in Sarawak. The beneficiaries will receive upgrades to their existing living facilities as well as contributions including furniture, food and household supplies, which will be distributed to members and communities in need, including people with intellectual disability and welfare homes.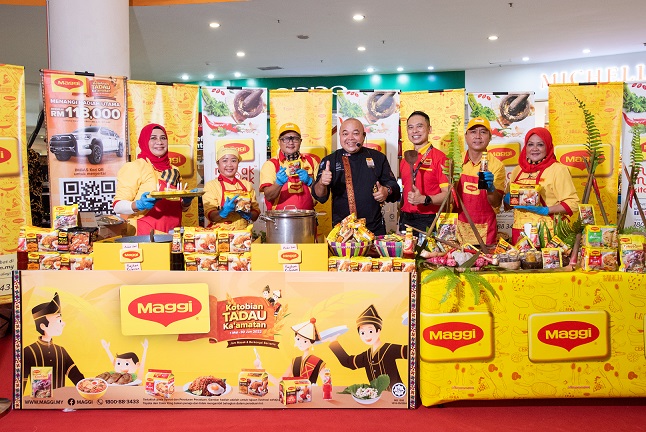 According to Ms. Geetha Balakrishna, Business Executive Officer of MAGGI®, Nestlé (Malaysia) Berhad, "We are deeply grateful and humbled by the love and support we have been receiving from the communities in the East Malaysia over the years.  It is indeed a privilege for us to celebrate the Tadau Kaamatan and Hari Gawai festivities together with the community, while extending our helping hand to the underserved segments of the society through our MAGGI® "Jom Masak & Berkongsi Bersama" campaign.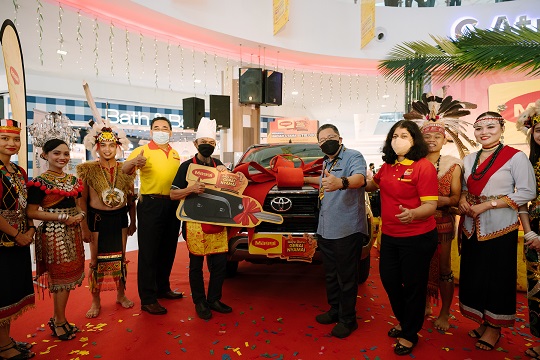 "The response to the MAGGI® "Jom Masak & Berkongsi Bersama" campaign has been amazing as we've received a total of more than 400,000 contest entries! Through our campaign partnership with the charity homes, we will now channel the raised funds to these deserving communities as part of our corporate social responsibility (CSR) activation and thus mirroring the hope, humanity and spirit of the Harvest Festival," said Geetha.
Datuk Asnan Yunus Chung, Chairman of the Malaysian Red Crescent Society in Sabah extended his heartfelt gratitude for the contributions from the MAGGI® campaign. "The funds will be used to improve the conditions of our transportation vehicles to ensure we are able to efficiently deliver food and other critical supplies to the underserved communities, especially in the rural areas," said Datuk Asnan.
"We have and will always hold dearly to the phrase 'It takes a caring society to raise a special child'. The contributions received via MAGGI® will be used to upgrade the condition of our operation centre, which directly benefit individuals with learning disabilities within the community," said Mr. Joseph K L Chuo, President of Special Needs Society Kuching (SNSK).
The MAGGI® "Jom Masak & Berkongsi Bersama" campaign ran from 1 May to 30 June 2022, with MAGGI® contributing RM0.10 for every contest entry received. Ms. Rabiyahton Binti Diwa, 40 years old, from Sabah and Mr. Mohamad Shamsuddin Bin Sanusi, 57 years old, from Sarawak were declared the grand prize winners to drive home a brand-new Toyota Hilux Double Cab 2.4E (AT) 4X4 each. Meanwhile, 4 runners-up from the two states received cash prizes of RM2,000, each.