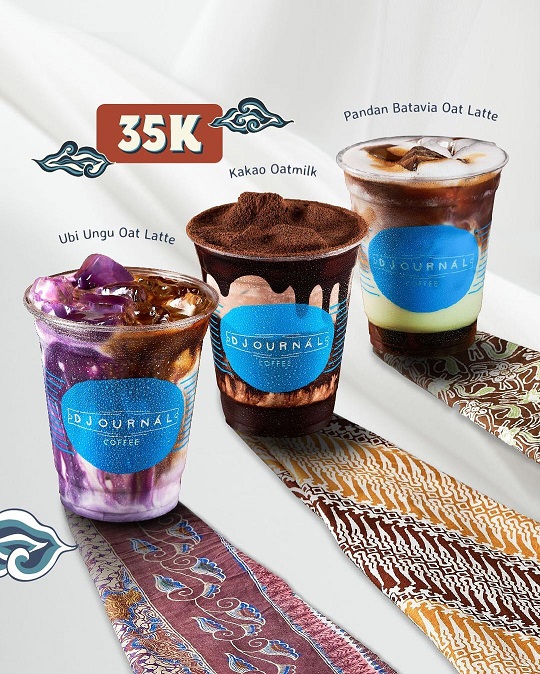 Djournal Coffee and Swara Gembira have collaborated to launch Nusa Rasa Oat Series inspired by the colours of the fabric of Indonesia such as green, purple, green and white. The series was launched to celebrate the 77th Independence Day of Indonesia. Swara Gembira is the youthful force reviving traditional Indonesian arts.
Nusa Rasa Oat Series comprises Kakao Oatmilk, Ubi Ungu Oat Latte, Pandan Batavia Oat Latte, Klepon Oat Macchiato etc.
The partnership cleverly localises the flavours using local ingredients based on the colours of Indonesian fabric and combines the ingredients with oat milk.