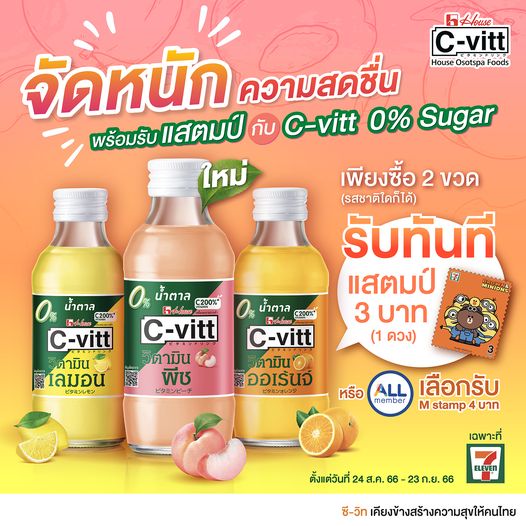 Osotspa's C-Vitt vitamin C drink now has a new peach flavour to target the new generation. This sugar-free drink contains 200% of the recommended daily intake (RDI) of vitamin C.
C-Vitt has captured two-thirds of the vitamin C subsegment market share, according to Osotspa's second-quarter (Q2) 2023 results. The company's functional drinks portfolio showed a 13.3% quarter-over-quarter growth during Q2 2023, citing the recovery of C-Vitt after adjusting the post-COVID base to reflect the decline in the vitamin C market due to less immunity concerns.
However, functional drinks, which include C-Vitt, saw a 43.3% year-on-year decline in Q2 2023 and a 42.4% year-on-year fall during the first six months of 2023.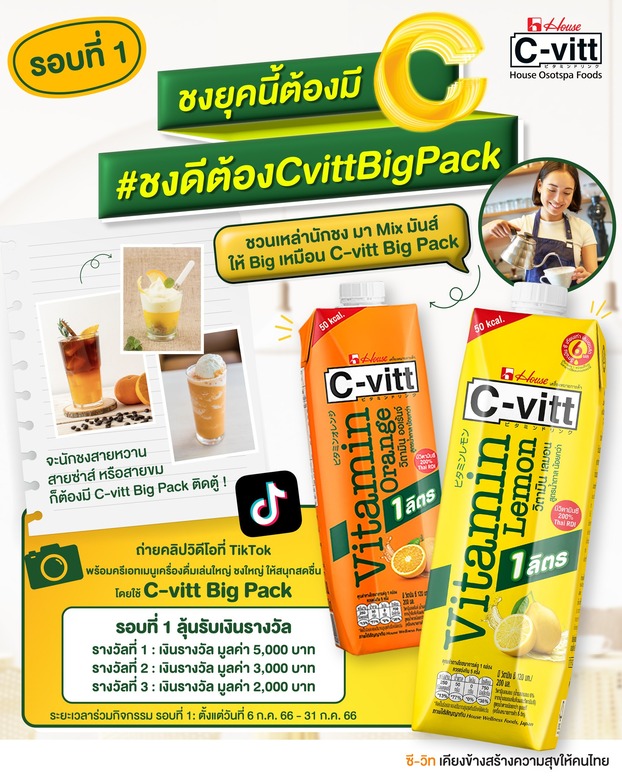 The company is expanding the usage occasions of C-Vitt by focusing on special menu creations through partnering with foodservice and promoting in-home usages, among others.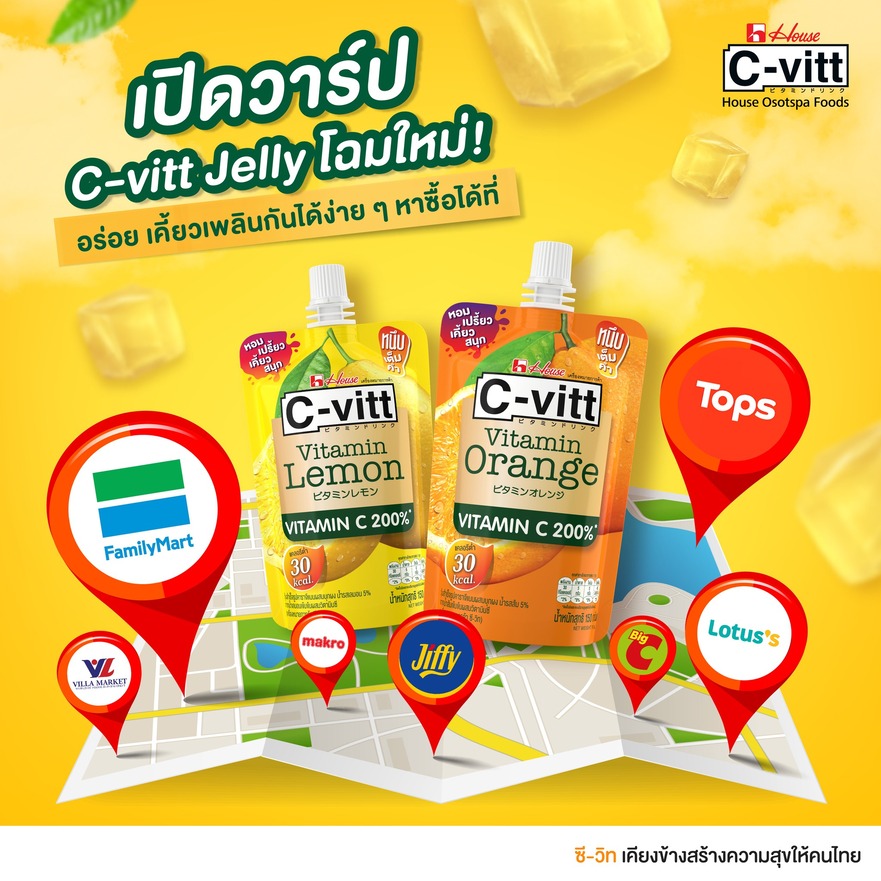 Osotspa has also refreshed the look of its C–Vitt Jelly Drink.