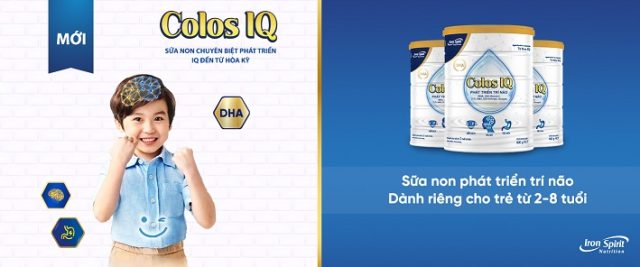 Colos IQ for children 2 to 8 years old has been launched in Vietnam. Colos IQ contains nutrients to support brain development, increase resistance and promote a healthy digestive system. The key ingredients include colostrum, DHA from plant-based algae, Lactoferrin, ALA, 2′-FL HMO, MCT, FOS fiber and essential nutrients for the brain as well as bird's nest powder. The plant-based DHA is free from heavy metal.
Colos IQ is distributed locally by Iron Spirit Co., Ltd and is available in two packaging sizes of 800g (can) and 400g (pack).
With falling number of births, IMF producers will shift their attention to older babies, which represent a bigger market.