The Malaysian dairy company Farm Fresh has finally launched its own milk tea brand Jom Cha. The new milk tea chain offers 20 various flavours of boba drinks under 6 different categories – most of which are made with Farm Fresh's own products, such as fresh milk, yogurt and plant-based milk.
Jom Cha also offers soft serve made from Farm Fresh's fresh milk.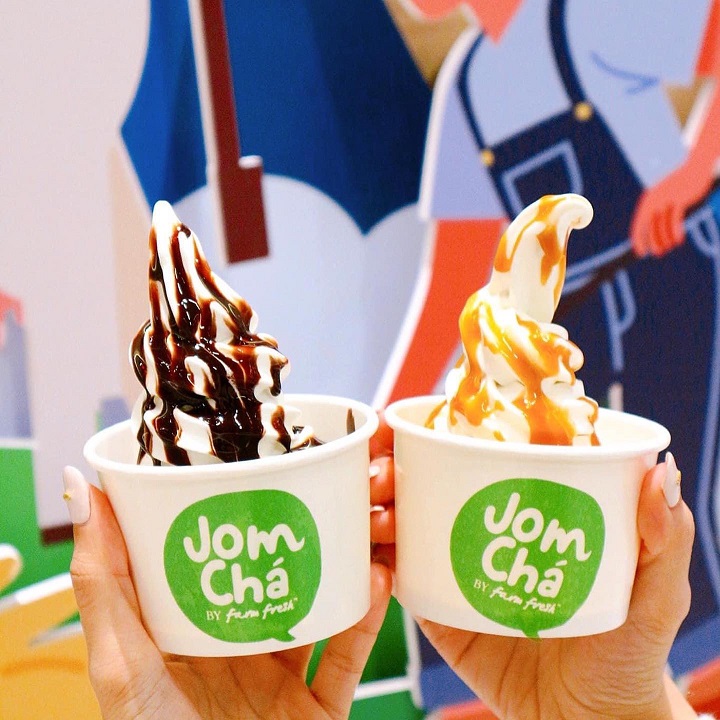 Jom Cha is located at the following locations:
Bandar Baru Uda 
20, Jalan Padi Emas 1/2, Bandar Baru Uda, Johor Bahru
1 Utama 
FK109, Level 1, 1 Utama Shopping Centre
The expansion into milk tea makes sense as Farm Fresh already produces most of its raw materials. Jom Cha creates a demand for Farm Fresh dairy products and helps to showcase Farm Fresh's offerings. Jom Cha is also a way to generate additional income for the company possibly through the franchise system, thus creating additional means to attract more enterpreneurs beyond the current hugely successful Home Dealer program.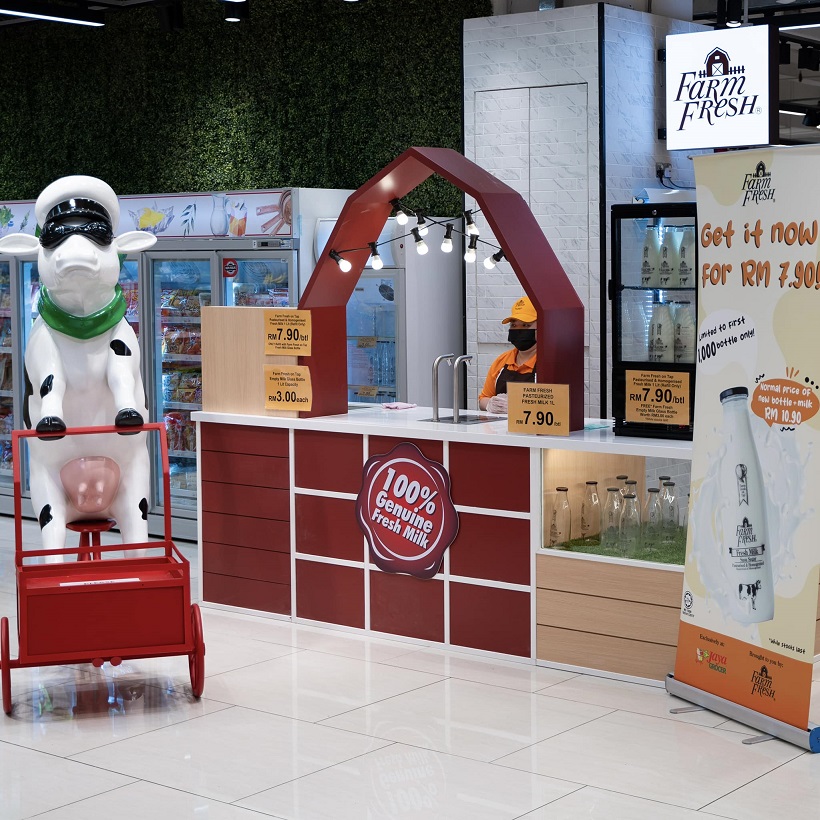 In another development, Farm Fresh has opened a milk refilling station at Jaya Grocer 163 Retail Park, Mont Kiara. Consumers can purchase the glass bottle at RM 3 and proceed to fill it up with Farm Fresh's Milk on Tap at RM 7.90 (Total price: RM 10.90). The milk refilling program is aimed at promoting sustainability.