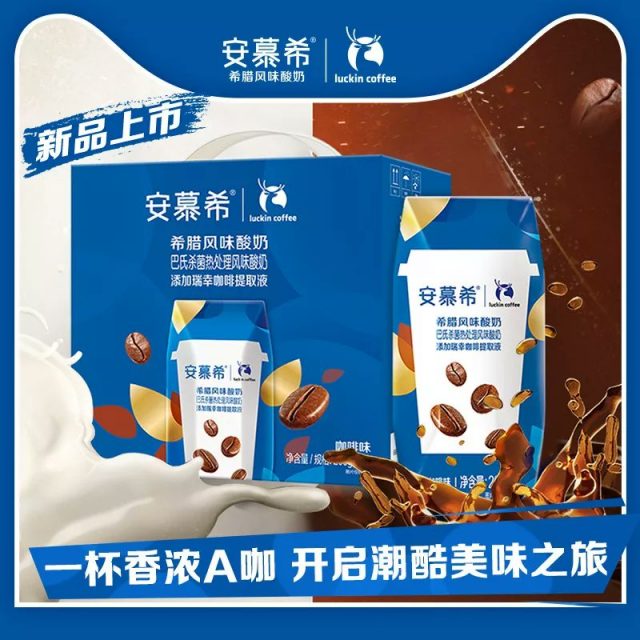 The Chinese dairy company Yili, the maker of the Greek style yogurt drink Ambrosial, has collaborated with Luckin Coffee, a chain of coffee shop that is fast expanding in China. Luckin Coffee had 4,500 outlets in China by the end of 2019, a store count that has already exceeded Starbucks' 4,300.
The Ambrosial yogurt drink contains Luckin Coffee's coffee extract. Each 100g contains 200mg of coffee extract.
Coffee has received strong interest from FMCG players in recent years in China. Even the top two dairy players in China – Yili and Mengniu – have separately launched their own coffee drinks. Mengniu's cold brewed latte is called Shiny Meadow containing at least 80% milk content. Yili's own coffee drink is known as Sunrelas (270ml) and is made from 100% carefully chosen Arabica coffee beans and 100% imported New Zealand milk. Sunrelas is available in latte and toffee caramel flavours.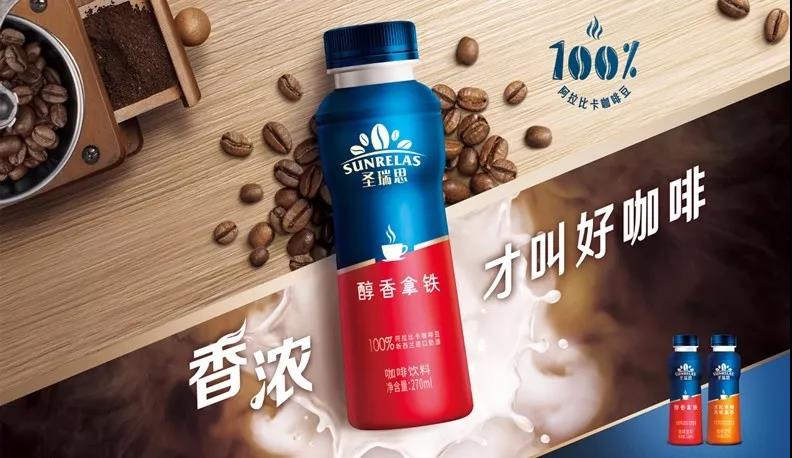 What is interesting about the latest Yili Ambrosial x Luckin Coffee partnership is the extension of coffee into ambient yogurt drink segment. This partnership serves as an inspiration for Southeast Asia for a potential coffee and dairy tie up in the future.