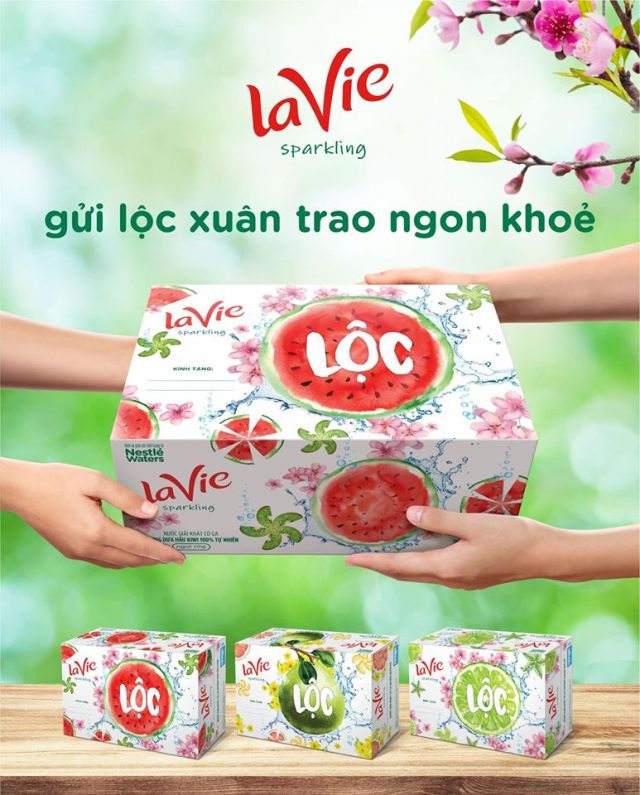 Nestlé Vietnam, the maker of La Vie Sparkling water, has unveiled two flavours for the upcoming Tết or Vietnamese New Year celebration. The two variants contain unique flavour combinations of Kiwi-Watermelon and Pomelo-Apricot.
The new flavours add to the existing Lemon Mint, Lemon Vanilla and Salted Preserved Lemon (Chanh Muối) flavours.
La Vie Sparkling (330ml) uses sugar cane and stevia for the natural sweet taste delivering just 4g/100ml of total sugar.