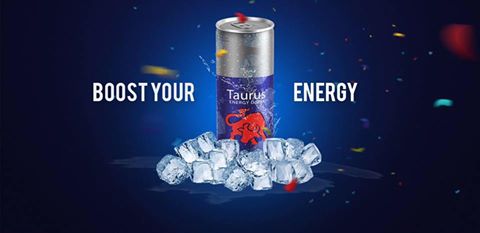 The Malaysian functional drink scene has now been enriched with Taurus Energy Drink. Taurus is available at 7-Eleven. Most consumers are not aware Taurus has been in the market since 2015. Having 7-Eleven as a partner is a good choice as the convenience store chain has a wide network of stores totaling 1,994 at the end of December 2015. Energy drinks are commonly bought at petrol marts and convenience stores.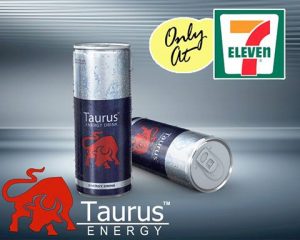 Apart from Malaysia, ZMW International, the company behind the Taurus brand, has exported Taurus to Sri Lanka, Maldives, Vietnam and Bangladesh. In Malaysia, Taurus' marketing activities include participating in the Purple League badminton tournament, the official energy drink of Rock The World Festival ‪2015 and as a sponsor of KartMania 2016.
The can blue-red colour scheme does look like the Red Bull (European version), doesn't it?
Recharge Vitamin C Drink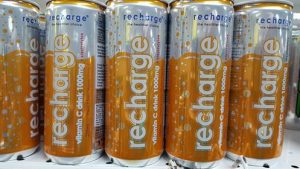 The next drink that came into my attention lately is Recharge Vitamin C drink from Total Recharge Sdn Bhd. The 250ml drink in can packaging contains 1,000mg of vitamin C and electrolytes. It retails at Giant Supermarket for RM 2.85.
The closest competitor in the vitamin C drink space is You-C1000. The 140ml You-C1000 in glass bottle has 1,000mg of vitamin C and comes with a price tag of RM 2.94.

Nutrition wise, Recharge emerged as the winner with the lowest  energy, sugar, sodium and carbohydrate per serving while having the same amount of vitamin C at 1,000mg.