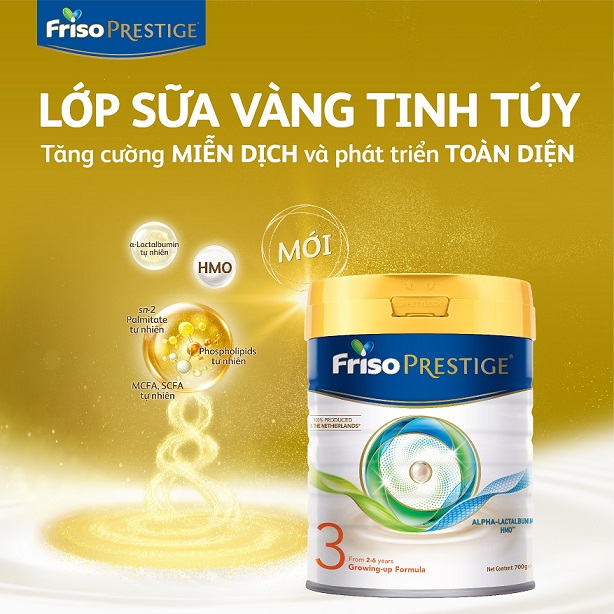 FrieslandCampina Vietnam has unveiled its latest Friso Prestige, a premium infant milk formula with HMO, Alpha Lactalbumin, sn-2 Palmitate and MCFA/SCFA. The new natural liquid whole milk is originated from own farms in the Netherlands, freshly extracted as First Layer of Milk, close to original milk and naturally preserving precious nutrients from liquid whole milk.
Natural sn-2 Palmitate supports calcium absorption and reduces calcium soap formation thus softens the stool.
Natural Alpha-lactalbumin is a high quality whey protein where protein is a essential nutrient for baby development.
Friso Prestige has no added sucrose and vanilla flavoring. The product has a natural and mild taste.