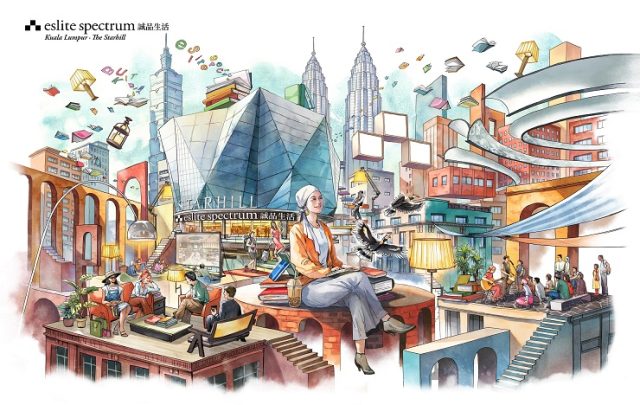 Leading visitors on a tour of four themed "Invisible Cities," eslite invites you to join a reading adventure in books, culture, and life.
2022.10.13 – Taiwan's famous cultural and creative brand, eslite (誠品), which has been recognized by CNN as one of "the 14 Coolest Department Stores in the World," is unveiling its first Southeast Asia store, eslite spectrum Kuala Lumpur. The Grand Opening of the new store in The Starhill, in Bukit Bintang, Kuala Lumpur, will take place at year's end. eslite is now offering the first-ever look at the new store's design concept, "a voyage of exploration." Inspired by an Italian novel, "Invisible Cities," the store will be divided into four main city themes, each with its own distinctive style: "City of Arches," "The Floating City," "City of Rippling Waves," and "City of Eternal Day." The store's diverse offerings will include a rich selection of books, along with creative designs, fashion trends, dining and coffee, and the chance to create your own handcrafted objects. More than 30 arts and cultural activities, including humanities lectures and music performances, are planned for the Grand Opening. eslite invites everyone in Malaysia to join in a voyage of exploration through these four fantastic cities!
To make more opportunities for cultural exchange and creativity in KL, eslite worked with the well-known Malaysian design brand Loka Made to imagine the four city themes in eslite spectrum Kuala Lumpur in a charming hand-painted style. Those themes include design elements such as ring-shaped ceilings, colorful canopies, and arches set in red brick walls, while its own classic green carrying bags and "birdcage" light fixtures are cleverly incorporated into the pictured themes. These designs present the local features of Malaysia's multi-ethnic and cross-cultural society, while displaying the exciting diversity and richness of cultural exchanges and the variety of products offered by eslite spectrum Kualu Lumpur.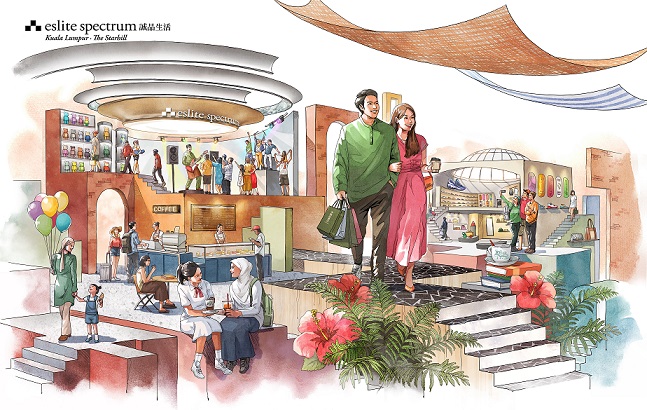 eslite is more than just a bookstore or a shopping mall; it's a cultural venue that integrates reading, sharing, and a place for peace and relaxation. eslite spectrum Kuala Lumpur has selected lifestyle brands first introduced in Malaysian shopping malls, as well as products exclusively imported from Taiwan. It brings together diverse cultural and creative designs, international fashion, art exhibitions, theme restaurants, and coffee and light dining, while also providing hands-on handicraft experiences. eslite's most intriguing brand, "expo (eslite x platform original)," will showcase Taiwan's innovative design ideas, bringing Taiwanese cultural and creative brands together with Malaysian creative talents to forge new inspiration. During the opening period, eslite gallery, an invitee at the world-renowned Art Basel International Art Fair, will also specially curate an art exhibition, featuring well-known artists, that Malaysians can look forward to! 
The eslite bookstore, a must-see destination for many Malaysians visiting Taiwan, has continued to "integrate humanities, art, and creativity into life" since its founding in 1989. It opened the world's first 24-hour bookstore in 1999, and now brings entirely new content to Kuala Lumpur. The scale of the book display area at eslite spectrum Kuala Lumpur will approach that of its now-classic "eslite Dunnan store" in Taiwan. The book display area will feature a broad selection of books and magazines in traditional and simplified Chinese, English, Malay, and Japanese, all chosen by eslite's professional and widely-read team. The little ones also get to enjoy reading at the Children Zone, specially designed for parent-child experiences. At various times there will be talks by popular writers and book exhibitions on different themes, providing both quiet and active reading experiences for book lovers. In addition to a rich selection of books, there will be more than 100 classic and trending stationery brands from Europe, the US, and Japan, presented in an atmosphere specially designed for lovers of fine stationery, which eslite hopes will provide an unforgettable experience.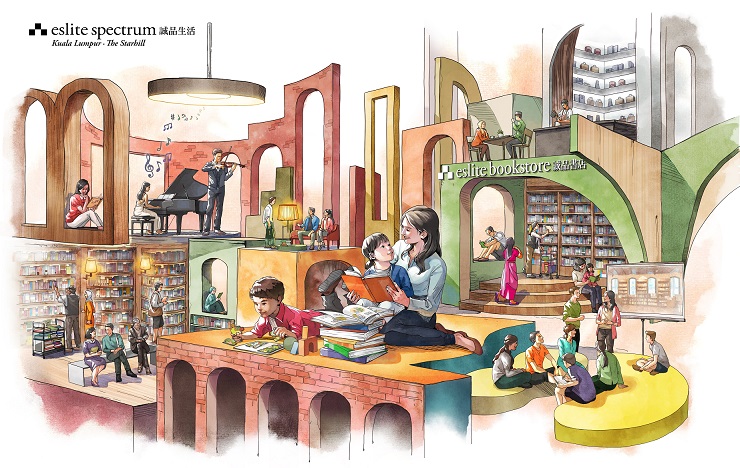 To design their new eslite spectrum Kuala Lumpur store, eslite invited Taiwanese architect Powen Hsiao (蕭博文), who designed the exhibition space for the "2022 Louis Vuitton Objets Nomades Furniture Collection." Through his personal vocabulary of spatial design, he expresses the unique "spirit of place" that has been associated with eslite since its founding. Hsiao says, "Setting out with a spirit of exploration in these four themed cities reminds us of the book 'Invisible Cities' and its beautiful story of encounters between Marco Polo and Kublai Khan. We hope that all visitors can wander at their leisure among these cities, and become participants in the story."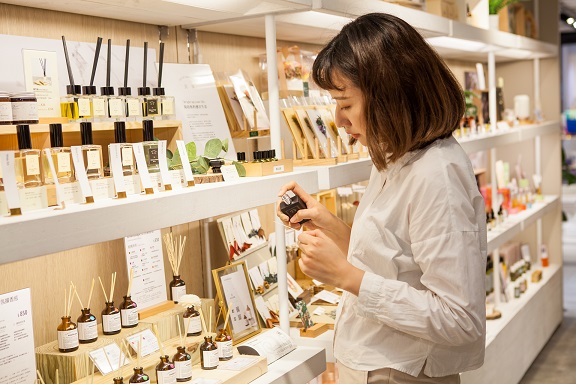 Since 2012, eslite has expanded from Taiwan into Hong Kong, Suzhou, and Tokyo, where it actively participates in the creation of urban culture, and it now currently operates a total of 45 physical stores. Today, in cooperation with the YTL Corporation Berhad, eslite is now coming to the multi-ethnic and multicultural country of Malaysia to begin a new voyage, exploring Southeast Asian culture at The Starhill in Kuala Lumpur. eslite hopes to become a vital part of the local life in this new city, and a window for cultural exchanges between Taiwan and Malaysia.