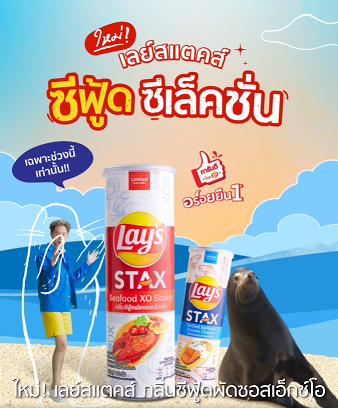 Lay's Thailand has launched a series of new products including seafood-inspired Lay's  Grilled Salmon Cream Cheese and Lay's Seafood XO Sauce.
Another notable recent launches are Lay's Sour Twist, Cheesy Twist and Seafood Twist offering different combination of spiciness.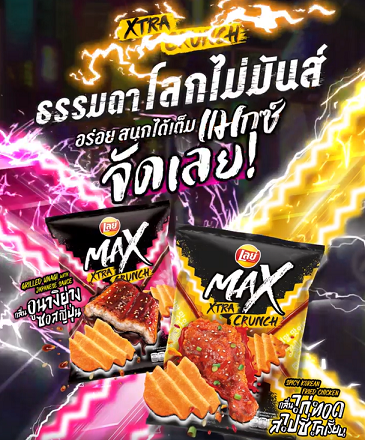 Also launched are Lay's Max Xtra Crunch Grilled Unagi with Japanese Sauce and Lay's Max Xtra Crunch Spicy Korean Fried Chicken with flavours from Japan and Korea.