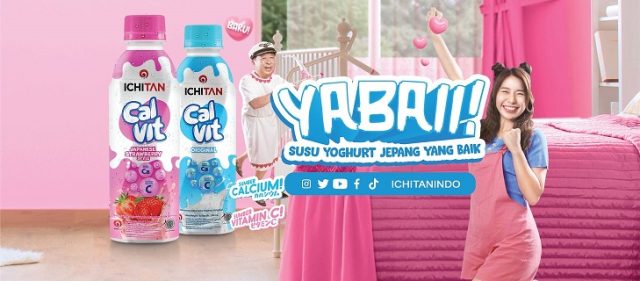 PT Ichi Tan Indonesia has recently unveiled its latest Calvit yogurt drink in Indonesia to generate more revenue by targeting young consumers looking for a tasty but healthy drink. The new yogurt milk flavored drink is made from premium Japanese strawberry and New Zealand milk.
Ichitan Calvit is a source of vitamin C and calcium. The drink is available in Japanese Strawberry and Original flavours. Ichitan Calvit is available in 250ml and has a suggested retail price of IDR 8,500.
The company officially launched Ichitan Calvit at Yabaii Matsuri on 22-23 October 2022 in Jakarta.