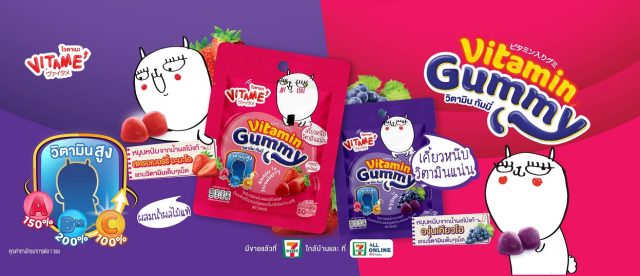 Jay the Rabbit has a new vitamin gummy Vitame made from 100% real fruit juice delivering essential nutrients to the body to improve immunity. Vitame offers 150% of Thai RDI in vitamin A, 200% of Thai RDI in vitamin B12 and 100% of Thai RDI in vitamin C. Vitame is available in two flavours strawberry and kyoho grape.
Jay the Rabbit is a female rabbit character created by T.A.C. Consumer PCL to access the group of single-office woman customers.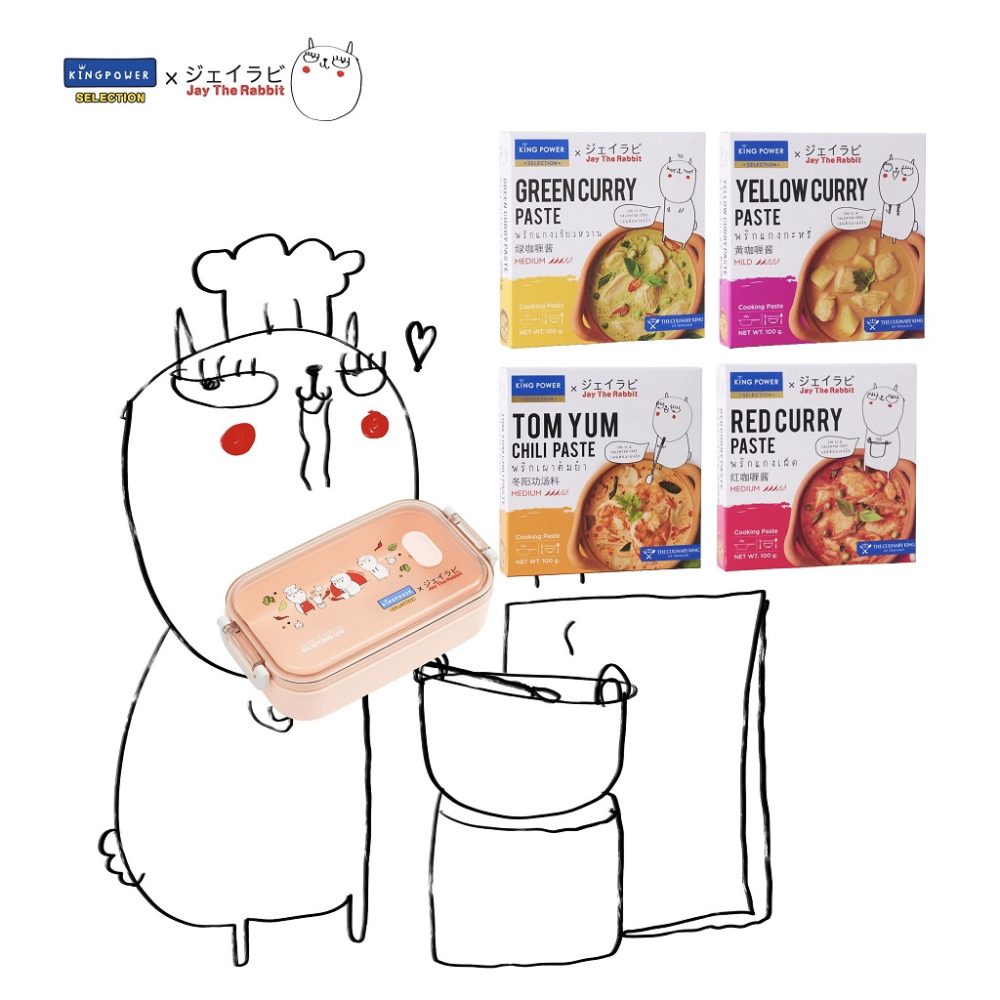 In a similar development, Jay the Rabbit has collaborated with King Power to launch cooking paste targeting the female demographic.