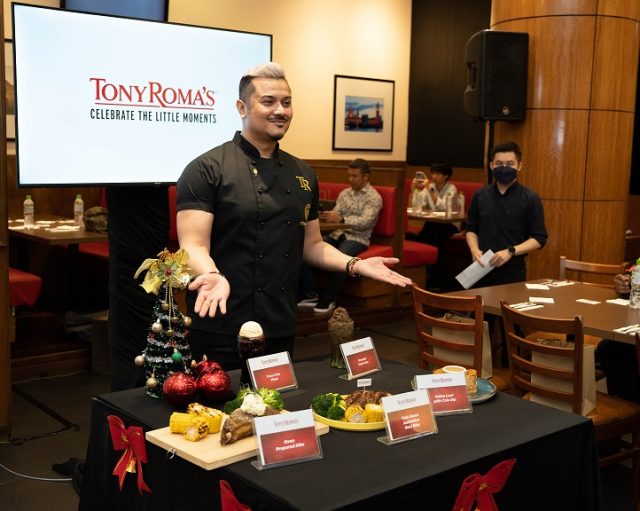 In conjunction with its 50th anniversary, Tony Roma's launches a year-end menu specially curated by Brand Ambassador, Chef Dato' Fazley Yaakob in collaboration with Coca-Cola
Kuala Lumpur, 25 October 2022 – Tony Roma's invites patrons to celebrate every little moment with their loved ones over delicious offerings of signature ribs, tender steaks and flavoursome seafood. The family-friendly restaurant aims to make special moments – both big and small – a Time with Tony Roma's with it being the perfect venue for an authentic dining experience to rejoice and celebrate.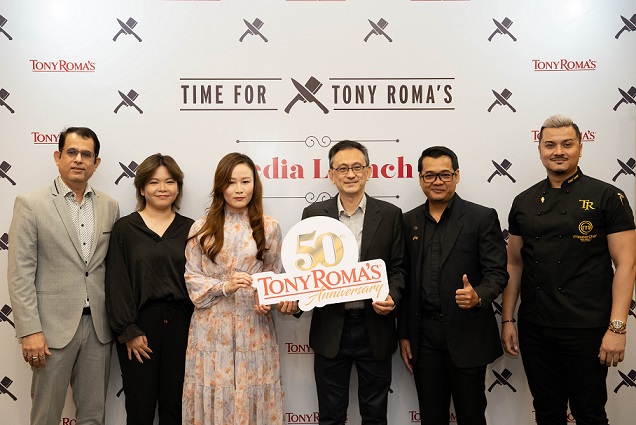 Tony Roma's reaches a huge milestone this year, the celebration of its 50th anniversary. On 20 January 1972, the company's founder, Tony Roma opened his flagship restaurant in North Miami, Florida. The restaurant quickly became one of the most popular eateries in Miami and established its niche in the market.
In Malaysia, the first Tony Roma's opened its doors in 2006 in Sunway Pyramid and since then has gone on to capture the hearts of Malaysian diners with its delicious offerings and amazing dining experience. Currently, there are nine Tony Roma's outlets throughout the nation.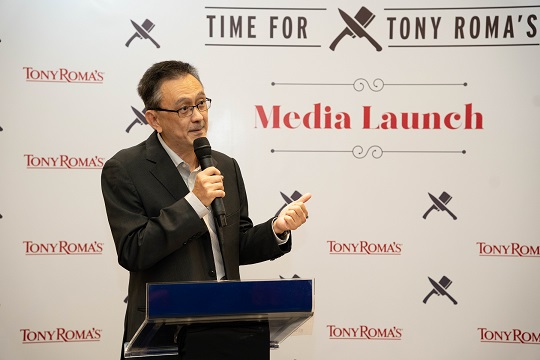 "We want our patrons to always think of Tony Roma's as the place for them to dine and celebrate, be it anniversaries and birthdays, and even for little wins like moving into your new home or surviving your first week in college. We hope that every special occasion in your life will be a Time for Tony Roma's as we look forward to bringing loved ones together to a perfect place for Tony Roma's legendary ribs, delicious food and so much more," said Daniel Chan Lek Seong, Group Chief Executive Officer of Revenue Valley Sdn Bhd.
TONY ROMA'S YEAR-END MENU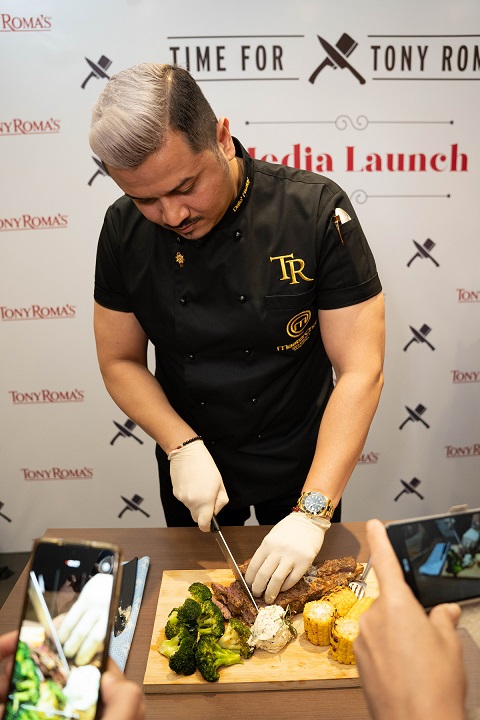 In conjunction with its 50th anniversary as well as to offer patrons more mouth-watering dishes to choose from, Tony Roma's has launched a special year-end menu filled with deliciousness. The festive menu is curated by its Brand Ambassador and Celebrity Chef, Dato' Fazley Yaakob, and in collaboration with Coca-Cola. From Tony Roma's signature ribs to unique beverages, the year-end menu will bring distinctive flavours to the table for diners, a reason in itself to celebrate.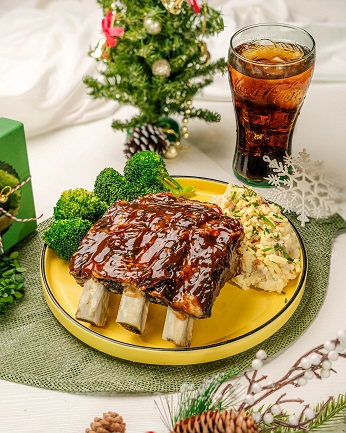 Tony Roma's year-end menu brings a different spin to it by pairing the cola with its saucy and flavourful ribs. For the Cola Sauce Australian Beef Ribs, diners can dig into tender beef ribs marinated and basted in cola for a sweet yet beefy flavour. This is served with a choice of two sides, broccoli and corn. It also comes with a free refillable soft drink.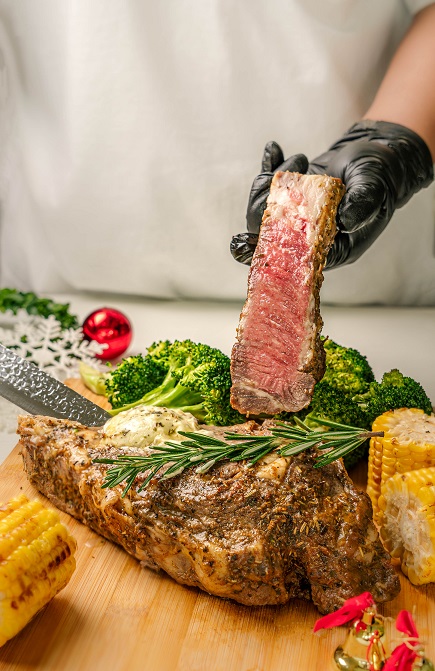 Meanwhile, the Oven Prepared Ribs (RM259.90) is a different take on the signature Tony Roma's ribs where hearty pieces of beef ribs are topped with Tony Roma's signature herb butter and then slow-cooked in the oven for drop-off-the-bone juicy tenderness. It is also served with sides of grilled corn on the cob and baked broccoli, making it the perfect meal for sharing. This delicious dish will be available from 21st November 2022 until 2nd January 2023.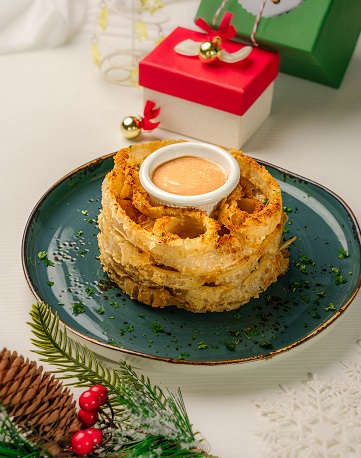 Chef Yaakob displays his culinary creativity by bringing a unique spin to the restaurant's world-famous Onion Loaf starter. The year-end menu's Onion Loaf with Cola Dip (RM23) features Spanish onions, breaded and deep fried, served with a dip made from cola-infused BBQ mayo sauce for a distinctive flavour. A must-try for something different! To pair these dishes, the Coca-Cola Float (RM11.90) is a great drink accompaniment where the fizzy drink is served with a scoop of vanilla ice cream while the Frosted Coca-Cola (RM11.90) which is served in an ice-cold mug will wash down all that delicious food in a refreshing gulp.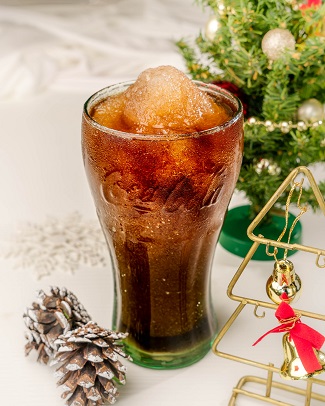 A perfect addition to Tony Roma's regular favourites, the year-end menu will be available in all Tony Roma's outlets from 1st November 2022 until 2nd January 2023, giving patrons even more reasons to visit and enjoy great food, and great times with their loved ones.
Tony Roma's Pavilion KL has also been certified halal by JAKIM this year. Other outlets are in the pipeline to receive the halal certification in stages.
Come celebrate your little moments at any of Tony Roma's outlets to check out the exciting new year-end menu. Food deliveries are also available on GrabFood, foodpanda and ShopeeFood, as well as contactless takeaways. For more information, visit www.tonyromas.com.my.