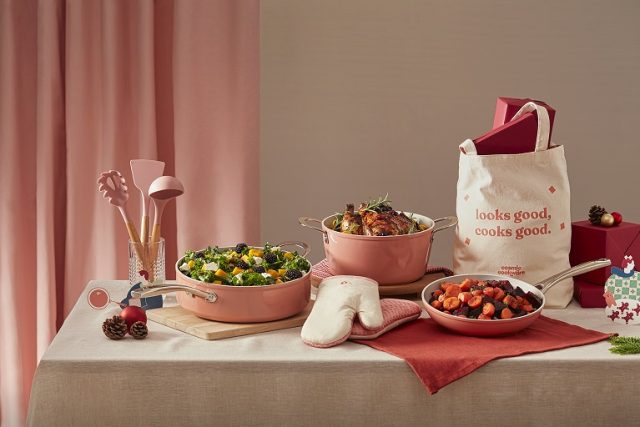 The holidays are flled with cheer, charm, and enchanting decorations from the streets to your home — but who says the ornaments have to stop there? Cosmic Cookware, a brand that is loved by home cooks, presents a dashing cookware collection made for this holiday season: a new shade in Pink Berry! Mixing aesthetics and functionality, the new Pink Berry collection makes it easy to light up the festive feast from your kitchen to the dinner table, and a great holiday gift to share joyful kitchen moments.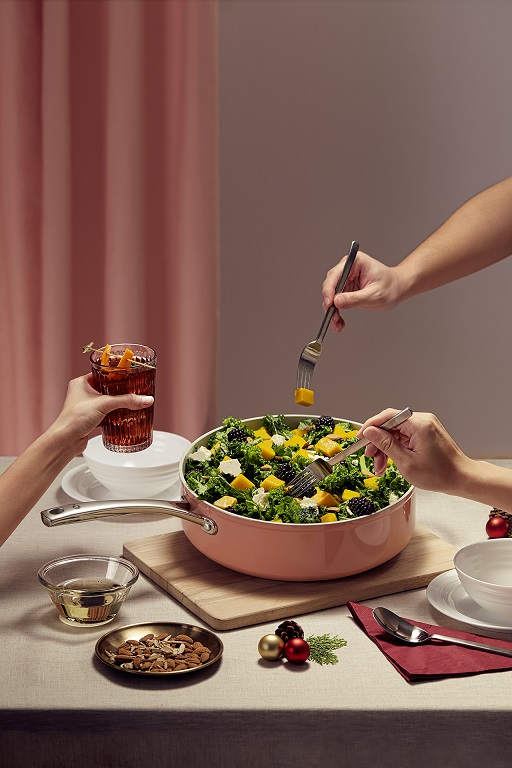 The glamorous Pink Berry cookware collection is made using a natural ceramic compound that's free of harmful chemicals and toxins, even when exposed to extreme heat. Not only are Cosmic products made without toxic materials like TEFLON (PTFE), PFOA, Cadmium, Lead, and other "forever chemicals", each cookware is coated with Swiss-certified ILAG ceramic coating that's guaranteed to be non-toxic and non-stick.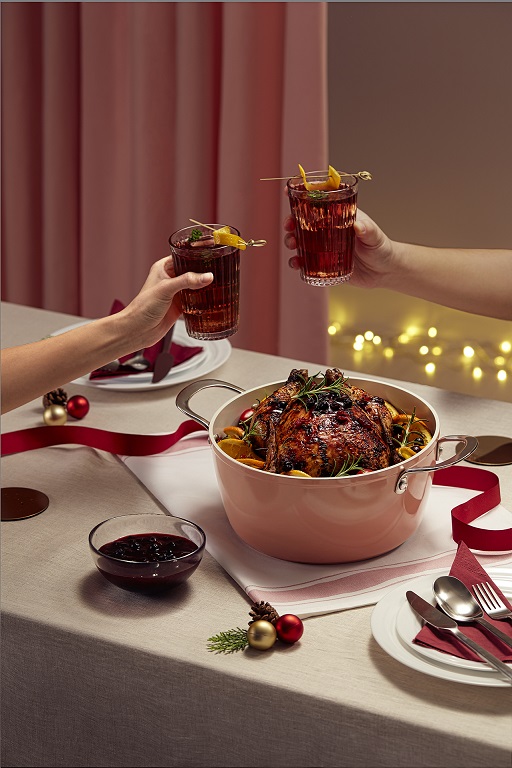 The limited edition collection includes an enchanting mix of bestsellers like the Cosmo Pan, Cosmo Casserole and Cosmo Fry, alongside kitchen accessories like the Cosmo Utensil Set, Cosmo Oven Mitt and Cosmic Grocery Bag, all in the shade of Pink Berry. Cosmic Cookware hopes to spread the Christmas cheer and cooking joy as you celebrate with family and friends to create and enjoy these special moments – cookware that's made for more than just your kitchen. All cookware sets and individual pans are now available at www.cosmiccookware.com.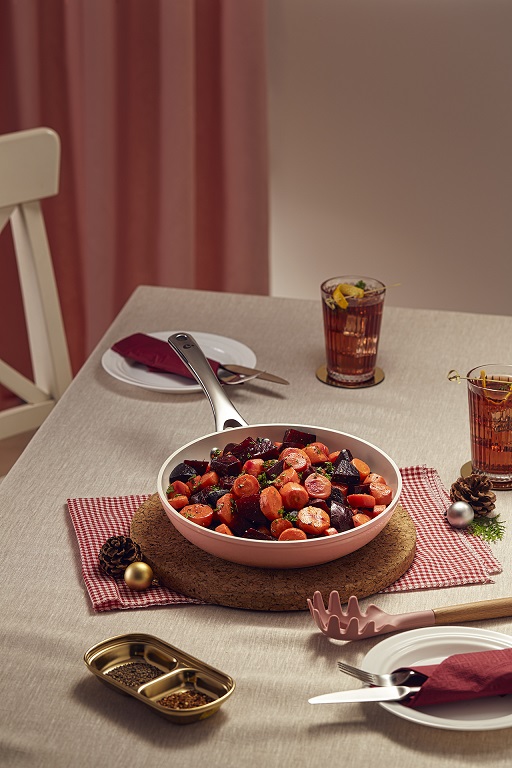 Click here to buy on Shopee Malaysia.
About Cosmic Cookware
Cosmic Cookware takes pride in bringing uncompromised quality and aesthetic designs to modern kitchens worldwide. The brand started with the Cosmo Pan and has since expanded its product range to include the Cosmo Fry and Cosmo Casserole – upholding its vision to create cookware for happy, healthy families by converting chunky, lacklustre pots and pans into charming non-toxic cookware that makes cooking and cleaning a chore no more. With each purchase, customers are guaranteed a better-looking and better cooking experience.